Europe
UK army seeking to stay in Afghanistan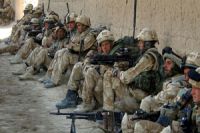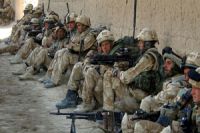 Media reports suggest British army commanders are pushing plans to keep the country's military presence in Afghanistan even after 2014, when foreign forces are due to leave the war-ravaged country.
According to The Telegraph, senior military sources said they have put forward proposals that would see up to 200 British troops stay at Camp Bastion in the southern province of Helmand to work as advisers at the headquarters of Afghan army corps.
A senior officer said, "This group would advise at corps level and provide a link to mentors we might want in Kabul in the Afghan ministry of defence".
There are currently about 8,000 British troops in Afghanistan, with a planned reduction to 5,200 by the end of 2013.
Foreign forces are scheduled to withdraw from Afghanistan by the end of 2014 and hand over responsibility for the country's security to the Afghan government.