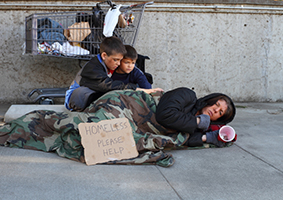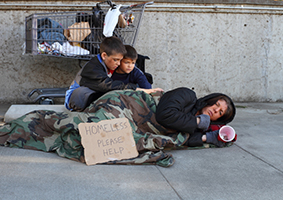 A new study indicates child poverty in the United Kingdom will increase in the coming years under the ruling conservative Tories.
The research by the Institute for Fiscal Studies ﴾IFS﴿ shows government cuts to benefits and tax credits will lead to a rise in the number of children living below the poverty line.
It predicts families with three or more children will be hardest hit as the Department for Work and Pensions rolls back support for larger families.
The researchers said the total number of children living in poverty will reach 2.6 million by 2020‐ 2021.
The proportion of children in relative poverty will rise by eight percent and those living in absolute poverty by three percentage points.
While the incomes of those at the top are expected to increase at a steady rate of 2.3 percent per year, poorer families will face five years of zero growth in incomes, widening the income inequality gap, according to RT.
A report last December revealed that at least two million British children would be living in poverty by 2030 due to the government's austerity measures.
The study conducted by the Fabian Society and Landman Economics also predicted greater inequality over the next 15 years in comparison with previous estimations.
Experts warn that growing inequality would be caused by the government's decision to cut taxes for high income households and slash security for low and middle income households.