Europe
UK 'dangerous' bill provides MI5, police with crime license: Amnesty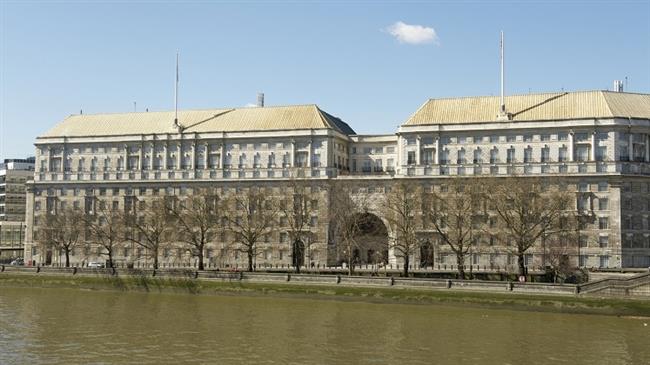 Amnesty International has warned against passing "deeply dangerous" legislation into law, saying the proposed law would give devastating power to undercover agencies to authorize torture and murder in the United Kingdom (UK) and overseas.
Responding to news that the controversial Covert Human Intelligence Sources (Criminal Conduct) Bill has passed its third reading in Parliament, the amnesty said that the legislation creates a legal license to agencies — such as the UK SecurityService (MI5) — to commit crimes as part of their work.
"This dangerous bill appears to give police and other government agencies legal license to sign off on serious crimes — including torture and murder — without any apparent limit," said Director of Amnesty International UK Kate Allen.
"It's hugely worrying that we're a step closer to seeing this deeply dangerous bill become law," she said on Thursday.
"Giving such disturbing powers to bodies including MI5 and the police could have devastating impacts," Allen added.
She also warned that if signed into law, the "deeply shocking" bill could authorize "appalling acts" for all purposes across the UK and overseas.
Allen also urged "peers who care about the rule of law to introduce urgent amendments before the bill progresses further through Parliament."
Currently, there are laws that allow security agencies and the police in the UK to recruit and authorize an agent to go undercover.
The latest bill, however, will allow the agent and the officers overseeing the operation to commit a specific crime as part of that job, without being prosecuted.
At the end of each year, the watchdog overseeing covert powers will report on their use.
The proposed law will not specify exactly which crimes can be committed, though.
The legislation came after a legal battle to force MI5 and the British government to reveal secret rules governing when an informant can break the law.
A court ruling last year found that while MI5 had an "implied" power to authorize crimes, it did not mean anyone involved was immune from prosecution.
This prompted the decision in the UK to create the new law, which will require MI5 officers and others to show the crime is "necessary and proportionate."
While the legislation calls on agencies not to breach the Human Rights Act — which requires the government to protect life — there will be no role for prosecutors in reviewing the crimes.