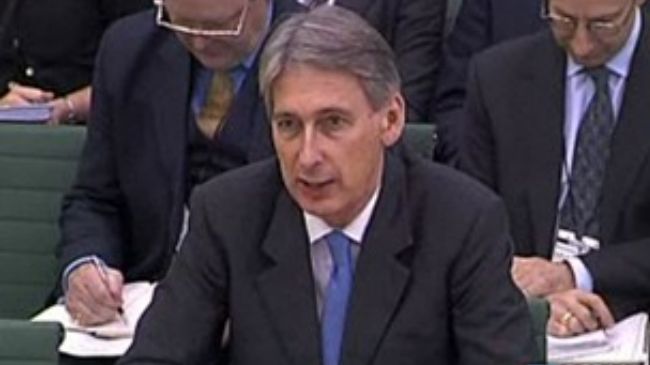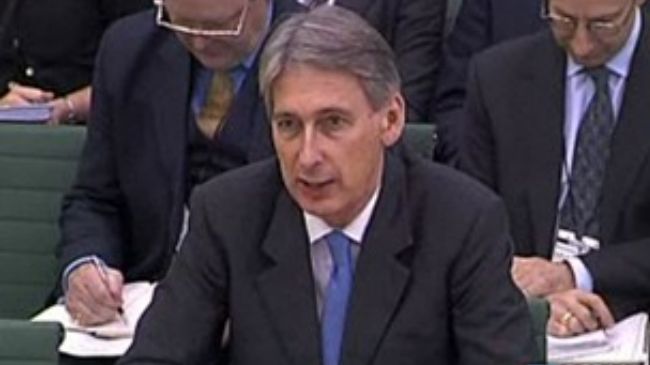 British Defense Secretary Philip Hammond says any military move against Iran will directly impact the British economy and undermine its chances of recovery.
Hammond told British MPs and peers on the parliament's joint committee on national security strategy that a "third party attack" on Iranian nuclear facilities could shoot up oil prices that would in turn have "a direct effect" on Britain, The Guardian reported.
"In terms of a third party attack on Iran, in terms of the impact on the UK, anything which destabilizes the region … would have a direct and immediate effect on the price of oil and therefore a direct effect on the prospects for economic growth and economic recovery in the UK," Hammond said.
The United States, the Israeli regime and some of their allies including Britain have repeatedly accused Iran of pursuing non-civilian objectives in its nuclear energy program with the regime threatening strikes on Iranian nuclear facilities.
Iran rejects the allegations, arguing that as a signatory to the Non-Proliferation Treaty and a member of the IAEA, it is entitled to develop and acquire nuclear technology for peaceful purposes.