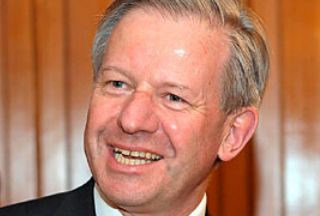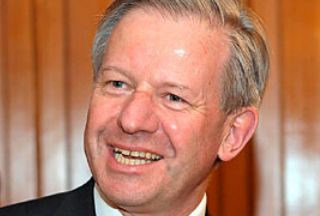 Britain's regional envoy to Afghanistan and Pakistan, Sir Sherard Cowper-Coles, steps down from his position over clashes with senior NATO and US officials.
According to The Guardian, Sir Cowper-Coles has taken an "extended leave" over recent disagreements with NATO and US allies over the failing counter-insurgency strategies in Afghanistan.
He had been pressing for negotiation talks with the Taliban as a strategy for winning peace in the region.
The Associated Press reported that Britain's Foreign Office officials said he will be taking some "well-deserved" time off. His resignation comes one month before an international conference in Kabul on July 20, with President Hamid Karzai and UN secretary general Ban Ki-moon hosting a convention on international aid efforts for the region.
Cowper-Coles was appointed regional envoy to Afghanistan in early 2009, where he worked in parallel to the US special representative Richard Holbrooke. He often clashed with NATO's senior civilian representative in Kabul, Mark Sedwill, over the strategy for the war.
In 2008 he drew controversy by stating in a French newspaper that, "We should tell them [the US] that we want to be part of a winning strategy, not a losing one."
He had also declared that the war in Afghanistan was doomed to fail, and once had to apologize after saying that the English city of Nottingham was more dangerous than Riyadh, the Saudi Arabian capital.
The Foreign Office director for south Asia and Afghanistan, Karen Peirce, will be replacing Sir Cowper-Coles on a temporary basis.