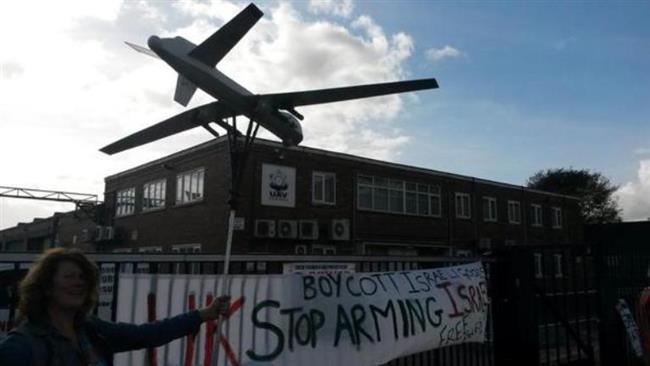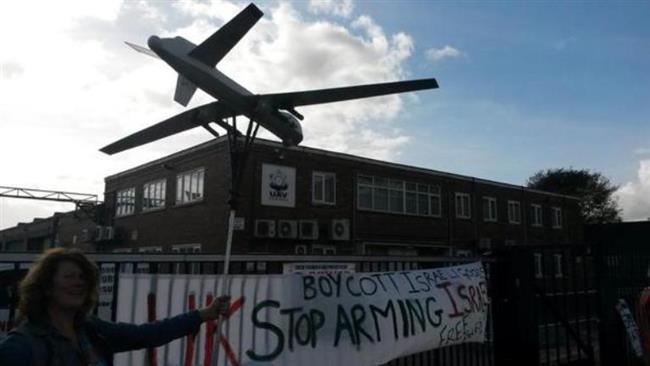 A new report says the United Kingdom sells components of Unmanned Aerial Vehicles (UAVs) to countries like the United Arab Emirates (UAE) and the Kingdom of Saudi Arabia (KSA) as part of its efforts to regain ground in the global arms race.
The UK is exporting drone components worth hundreds of millions of pounds to countries including the KSA, UAE, South Korea, Morocco and others, as Britain tries to regain lost ground in a global arms race to meet burgeoning demand for lethal UAVs, The Independent on Sunday, reported.
Figures based on government records show that military-grade parts for drones worth more than £250 million – from bullet-proof fuel bladders to command and control systems – were licensed for export in the five years since 2010, with orders destined for locations including some of the world's most dangerous flashpoints, such as the Middle East and the Korean peninsula.
But while the British military heavily relies on drone technology by the US and Israel for its own operations, UK-based weapon producers are quietly supplying components to keep the UAV fleets of nearly 50 other nations airborne, the report added.
A deal is being finalized to sell the Anglo-French Watchkeeper surveillance drone, developed for the British army at a cost to taxpayers of £800 million, to Poland.
Drone orders worth hundreds of millions of pounds will be up for discussion when top-level military delegations from around the globe descend this week on London's Docklands for the Defense and Security Equipment International exhibition, the world's largest arms fair with dozens of UAV companies touting their wares.
Between March 2010 and March 2015, export licences worth £265 million were granted by the government for the sale of drone parts from Britain to 46 countries, ranging from weapon release mechanisms sent to the United States to engines for drones manufactured by Elbit Systems, an Israeli company that is one of the world's leading UAV producers.
The vast bulk of the exports (£202 million) were to America. But substantial deals were signed with countries in some of the world's tension spots, including the sale of £5.4 million of UAV technology to South Korea, which has been developing drones to counter North Korean UAVs. British companies have also been granted licenses to export components worth £6.1 million to India and £350,000 to Pakistan, as well as parts worth £1.1 million to the UAE and Saudi Arabia.
Global sales of military drones are expected to reach £1.5 billion a year by 2023 after the US earlier this year lifted a blanket ban on sales abroad of armed drones such as the $30 million Reaper and Predator. China, which sells a Reaper-style drone for $1 million, is also a growing player in the UAV market, according to the Independent.