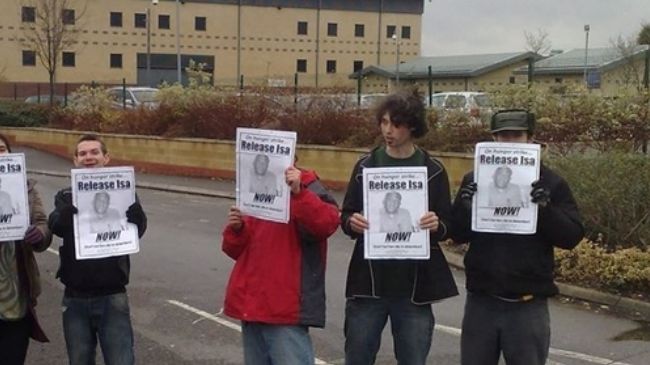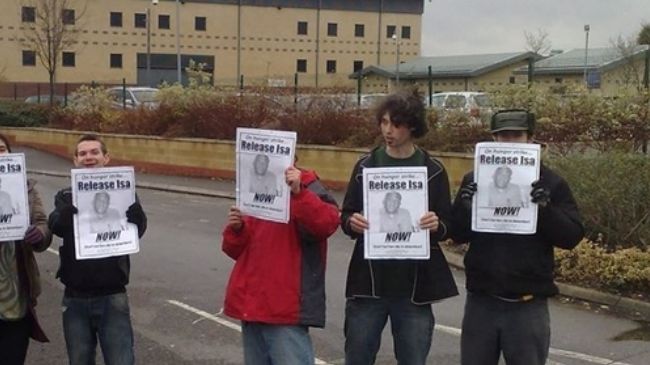 Britain's Home Secretary has come under fire for the failed deportation of a seriously ill African asylum seeker from Britain.
Isa Muazu, 45, from the northeastern Nigerian city of Maiduguri, was returned to at Harmondsworth detention centre near London's Heathrow Airport, reportedly after Nigerian authorities did not clear the plane to land.
Muazu entered Britain in July 2007 on a visitor's visa and sought asylum in the UK saying he would be killed by Boko Haram militants upon return to Nigeria. His application to stay in Britain was refused and he was detained by immigration authorities on July 25.
However, he challenged Home Secretary Theresa May's decision to keep him in detention and has been on hunger strike for over 100 days. He was carried to the plane on a stretcher on Saturday to be deported to Nigeria.
The deportation came despite an independent medical assessment having deemed him unfit to fly.
The Home secretary is coming under growing pressure with Labor calling on her to explain her actions, saying the deportation had been carried out without humanity or compassion.
Reportedly, the Home Office spent between £95,000 and £180,000 on the flight, after a previous deportation attempt on a scheduled Virgin Atlantic flight was cancelled.
Doctors at the detention center near Heathrow Airport where the seriously-ill man is being kept have repeatedly warned about Muaza's imminent death.
Over 120 people attended a vigil for Muaza outside the British Home Office on Thursday to express their concern over his case.
The failed Nigerian asylum seeker had been refusing food for more than three months in Harmondsworth immigration removal centre, near Heathrow, and now weighs just 50 kilograms. He is no longer able to see or stand.
Campaigners say Muaza's case is just the tip of the iceberg when it comes to hunger strike campaigns in immigration detention centers.
They believe there are currently five people on hunger strike in the UK and there have been 30 cases this year so far.