Europe
UK FM bans talk of Iraq war legality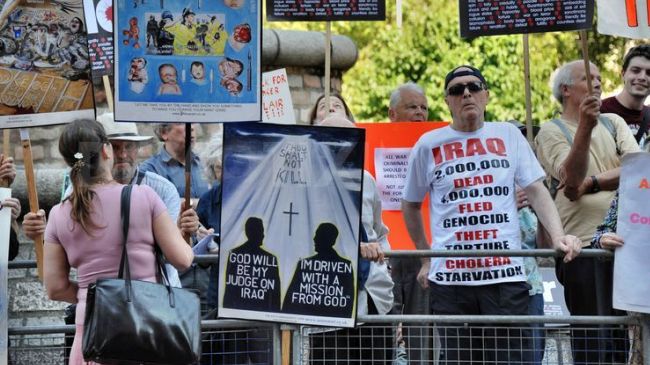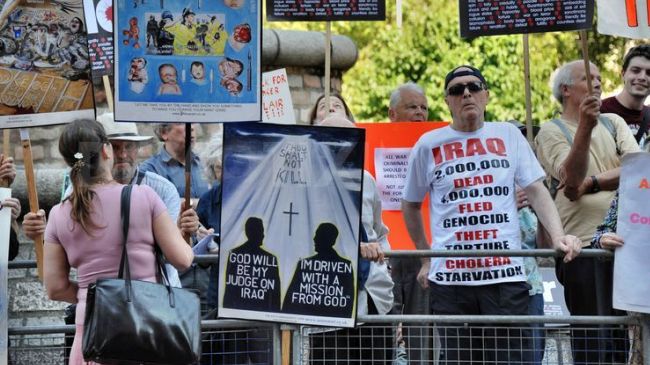 In the run up to the 10th anniversary of the US-led invasion of Iraq under the pretext of Iraq having ready-to-launch weapons of mass destruction later this month, British Foreign Secretary William Hague has instructed other cabinet members to avoid discussing the legality of the war.
The Conservative minister has sent confidential letters to his fellow cabinet members telling them that they should not enter any debate on the conflict that killed hundreds of thousands of Iraqis and almost 200 British forces, The Guardian reported.
While Conservatives gave their full backing to participation of Britain in the invasion of Iraq, then being advanced by Labour Prime Minister Tony Blair, the move was strongly opposed by Liberal Democrats.
Hague is now expected to trigger a bitter row with the Liberal Democrat in the coalition government, especially seeing that Lib Dem leader and Deputy Prime Minister Nick Clegg is planned to make a speech on Iraq just before the war anniversary on March 19.
Britain and the US claimed back in 2003 that former Iraqi dictator Saddam had weapons of mass destruction ready to be launched within a day.
It emerged after the invasion of Iraq that Saddam had no weapons of mass destruction whatsoever, still less being able to launch them immediately.
The legality of the Iraq war has been questioned by political dignitaries, international organizations' officials, legal experts and activists including the former United Nations Secretary-General Kofi Annan who said back in 2004 when he still held the post that the invasion of Iraq was an illegal act that contravened the UN charter as the Security Council did not allow it.
Hague told British ministers in the secret communiqués that any comments should be made after the state-funded Chilcot Inquiry reports on the Iraq war.
This comes as the inquiry is not expected to report until the end of the year, when public outrage raised by the war anniversary is safely contained.
Meanwhile, the inquiry is not deemed to make a ruling on the legality of the war and is only to set out the arguments from both its supporters and opponents, raising speculations that Hague's letter is nothing more than a delaying tactic to weather the war's ten-year anniversary storm.