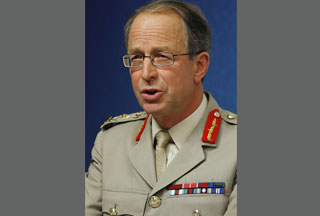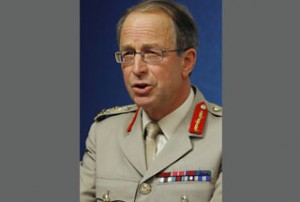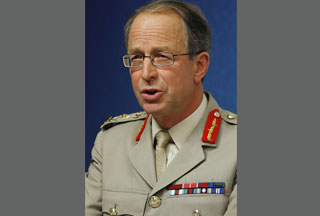 Fresh from his meeting with his Israeli counterpart, Britain's new chief of the General Staff has said that the risks to the West would be 'enormous' if NATO fails to restore security in Afghanistan.
The Daily Telegraph published an interview on Saturday in which General Sir David Richards warned of the "terrifying prospect" of defeat for international forces in Afghanistan, and pleaded for a troop surge in the country.
"If al-Qaeda and the Taliban believe they have defeated us; what next? Would they stop at Afghanistan?" he asked.
General Richards also backed US Army General Stanley McChrystal, the top commander in Afghanistan, who has called for more troops to be sent to Afghanistan.
"If you put in more troops, we can achieve the objectives laid upon us more quickly and with less casualties," he noted, urging the British public and the government to heed the risk of losing the war.
With about 9,000 British troops in Afghanistan, Britain is the second-largest contributor to the occupation coalition. A spokesperson for the British military said earlier that the UK role is expected to rise following McChrystal's request.
Western countries have been under popular pressure to withdraw their troops from the war-ravaged country due the rising violence which has been claiming lives of coalition forces and inflicting much heavier casualty on Afghan civilians.