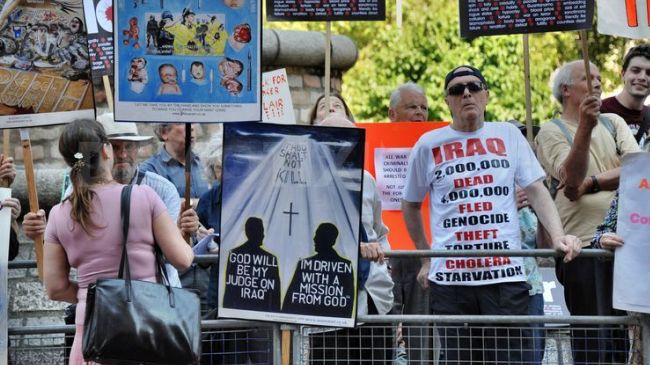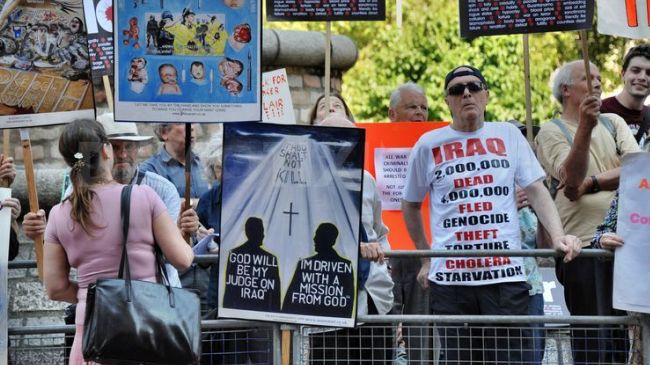 British Green party leader Natalie Bennett says Labour party leader Ed Miliband should apologize on behalf of his party for taking Britain to the "unjustified war" in Iraq in 2003.
Former Labour Prime Minister Tony Blair was the key ally of Washington in the invasion of Iraq.
Blair has proved a major embarrassment to his party, ever since, especially after revelations that his government sexed up documents to pretend Iraq had weapons of mass destruction to justify the war.
"It is a little more than 10 years since the two-million-strong anti-war protest took to the streets of London, and a little less since Labour utterly ignored the views of millions and started the Iraq war," Bennett told the party conference in Nottingham on Friday.
"Fifty-five per cent of Britons agree that the London marchers were right because the war was delivered on false pretences and delivered little other than bloodshed. But the Iraqi people are still struggling and dying. Yet Ed Miliband, who has apologized for the Blair government's immigration policy, has failed to say sorry for the decision to take Britain into an unjustified war," she added.
Documents declassified in June 2010 showed Blair ignored a warning by former attorney general Lord Goldsmith that invading Iraq would be illegal just one day before the Prime Minister secretly assured former US President George W. Bush of London's support for the invasion.
Goldsmith told Blair in January 2003 that the UN Security Council had not issued an "express authorization" for resorting to a military option against Iraq.