Europe
UK hacktivists gather at BBC headquarters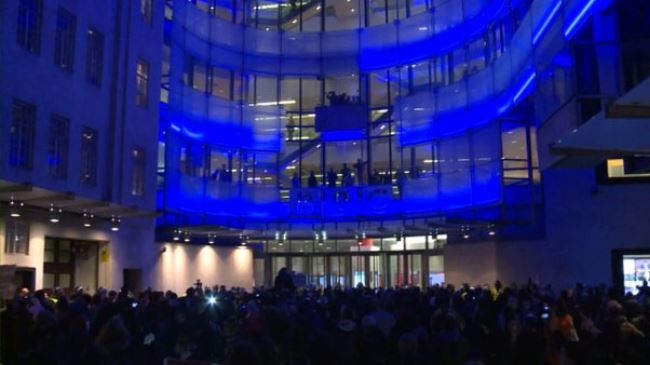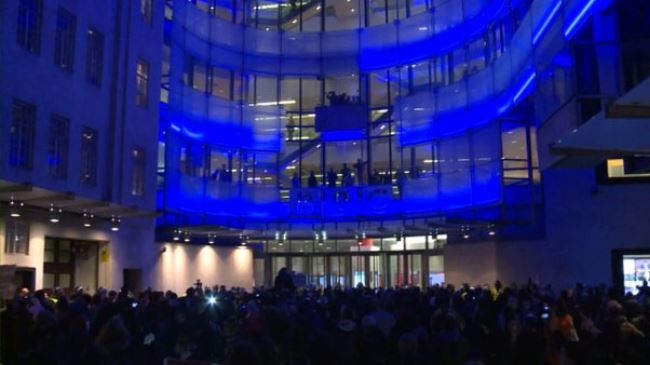 Members and supporters of the hacktivist group Anonymous have gathered at the headquarters of the British Broadcasting Corporation (BBC) in London to protest, inter alia, disinformation propagated by mainstream media, Press TV reports.
The protesters gathered at the doorsteps of the BBC on Wednesday.
"People read too many newspapers, [they] are brainwashed by the media. There is alternative media and we can get the truth and a lot of people are just brainwashed by the BBC," a protester told Press TV.
Another protester said the British people felt "robbed" and "misled" by politicians who have been selling a form of democracy that is in reality "an illusion of choice."
They also protested against government austerity measures, mass surveillance, and attacks on human rights.
Clashes also broke out between police forces and the demonstrators in London.
The protesters had marched toward Buckingham Palace and Oxford Street, before gathering at the BBC headquarters.
The British government embarked on austerity measures when it came to power in 2010 in a bid to tackle the country's mounting debt and sluggish growth, but the policies have sparked opposition and public protests in recent years.
Back in July, human rights groups voiced concern over a new UK law allowing government intelligence agencies to conduct mass interceptions of online communications.
The UK government also came under pressure over a phone hacking scandal in which phone communications were intercepted between 2000 and 2006.