General
UK hails arrest of ex-friend Saif al-Islam Gaddafi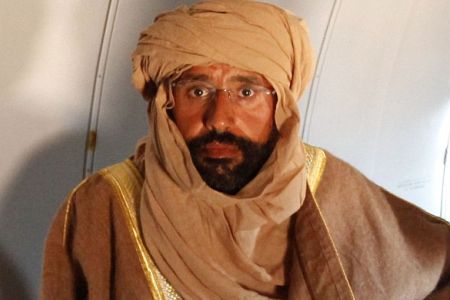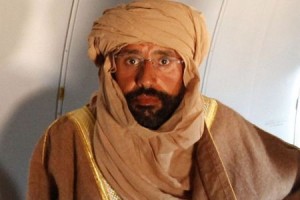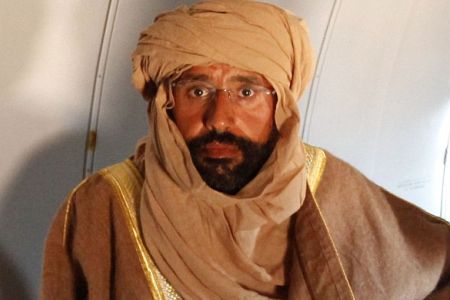 Britain has once more revealed its hypocritical side welcoming the arrest of Saif al-Islam, the second son of former Libyan dictator Muammar Gaddafi, despite earlier cozying up to him.
"I welcome the arrest of Saif al-Islam. This represents another significant step forward in the transition to a new, democratic Libya," British Foreign Secretary William Hague said.
This is while, Saif was considered an agent of democracy to lead Libya on the favored path by the west before the beginning of the Libyan uprising that toppled Gaddafi.
It was months into the Gaddafi regime's bloody crackdown on the opposition forces that the British government was revealed to be in close contact with Saif after it emerged that his representative held talks with senior officials in London to find a way out of the conflict.
London probably hoped to secure another contract with Libya that could both save the dictator and serve Britain's interests yet the two sides could not hammer out a deal, as British officials apparently wanted the whole Gaddafi family out of power.
At the time, if a compromise was made Saif would have most probably been spared trial for his crimes in supporting his father's carnage of his own people.
He was a 'friend', after all, who brokered the 2004 'deal in the desert' between the then Prime Minister Tony Blair and Gaddafi, which brought lucrative business for British firms including hundreds of millions of pounds in oil project contracts for BP.
However, the LSE-educated Saif was no more the person Britain could do business with as Britain saw room for military control over the country and full access to its resources rather than having to deal with Saif as the new Libyan leader, as he had proposed through his aide who visited London.
Saif was in effect no more an agent of democracy as much as he was the key to remove Gaddafi without more chaos of war, and once London lost hope in Saif's willingness to take that role, he had to be stripped of his status of a 'friend' and sought for prosecution.
"He must now be held to account for his actions, and face trial on the charges brought against him, including by the International Criminal Court. We stand ready to assist the Libyan government and the ICC to bring Saif al-Islam to justice," Hague said in his statement on Saturday.
He also said "Saif al-Islam no longer poses a threat to peace and security in Libya" and that the way was now open for Libyans to "achieve their goal of a democratic and prosperous Libya."
There was no talk of Saif obstructing democracy when Sir Nigel Sheinwald, former top aide to tony Blair and the British ambassador to the US in Gordon Brown and David Cameron administrations, was helping him get his PhD from the LSE on the same subject.
Nor was he considered a threat to peace in Libya and elsewhere when he indirectly controlled the £44-billion sovereign wealth fund, Libyan Investment Authority, in the UK and when he donated £1.5 million to LSE's Centre for the Study of Global Governance in North Africa.