Europe
UK homelessness doubles, hits record high: Study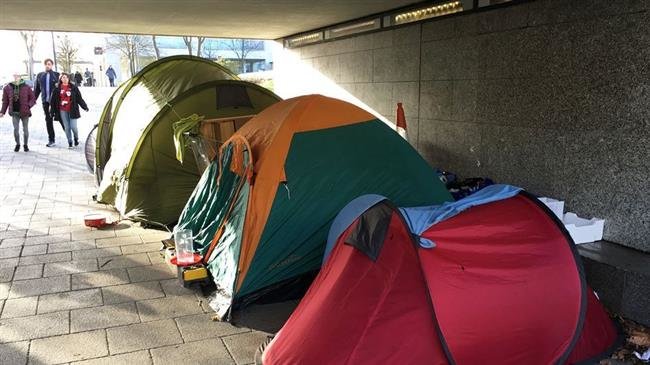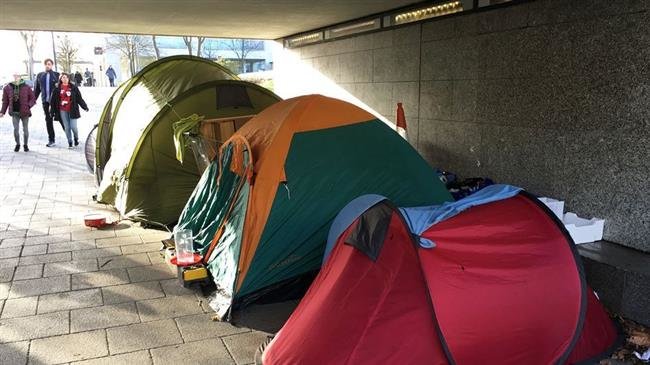 Homelessness in Britain has reached a record-high, with more than 170,000 families and individuals experiencing rough sleeping during Christmas, according to a study.
Crisis, a British charity for homeless people, released the results of a study on homelessness on Sunday, showing the number of rough sleepers in the country doubled in the past five years.
The charity said 170,000 families and individuals across Britain had to cope with homelessness this year, including rough-sleeping in tents, cars and public transport.
The research said the number of rough-sleepers in Britain increased by nearly 100 percent last year compared to 2012 to reach a whopping figure of 12,300 cases. Another 12,000 people stayed in vehicles or tents in 2017.
This comes as homeless people will only be allowed into emergency shelters in large cities if the temperatures drop to freezing degrees.
The British government has repeatedly pledged to tackle the issue of homelessness and authorities have even vowed to root out rough-sleeping by 2027.
However, recurrent cuts to social care budgets and government's new welfare policy have deprived millions of their old benefits.
The United Nations said in a report last month that government's austerity measures, which have been in place since 2010, had left a fifth of the UK population, around 14 million people, in poverty.
The government has denied its policies had played a role in increased poverty in Britain, a country that is hugely wealthy and is the world's fifth largest economy.
The opposition Labour Party has on several occasions accused the Conservative-led government of neglecting the poor, saying it has been too busy handling Britain's withdrawal from the European Union.