Europe
UK leaving EU poses significant risks: Report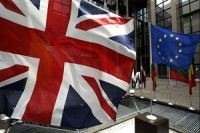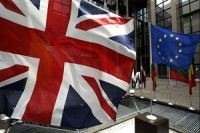 A UK report says a British exit from the European Union would pose "very significant risks" that could damage the country's economic growth and jobs.
According to Press TV, the report commissioned by TheCityUK, which represents major UK-based banks and insurance companies suggested that quitting the EU would lead to higher prices, increased unemployment and lower growth.
Gerry Grimstone, the group's chairman said, "Our research clearly shows that leaving the EU would seriously damage economic growth and jobs in the UK."
The report also suggested that a Britain outside of the EU would undermine the country's economic well-being and the ability of business to grow and compete in world markets.
Law firm Clifford Chance said its research for the report showed that Britain's financial services sector, which accounts for about a 10th of the country's gross domestic product, would be harmed by an exit from the EU.