Europe
UK losing global economic race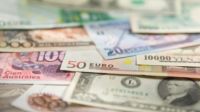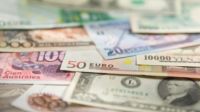 Britain's federation of trade unions says the country is losing the global economic race among the world's biggest economies.
According to Reuter, the Trades Union Congress (TUC) said Britain's growth has been the second worst in the Group of Seven (G7) – France, Germany, Italy, Japan, the United States, Britain and Canada – only after Italy since the coalition government approved its first budget in June 2010.
TUC said on its website "Compared to our international peers our growth performance is nothing to get excited about. If there is a global race we seem to be losing it."
Britain has been setting targets of above two percent for economic growth since the coalition government took power but attaining such growth figures has proved extremely far-fetched with the country risking a triple-dip recession, since the 2008 financial melt-down, in the first quarter of 2013.
Since May 2010 election when the coalition government began its work, Britain's GDP growth has peaked at 0.9 percent in the third quarter of 2012 thanks to the rare income flow from London Olympic Games.
Things turned especially ugly in the 2012's fourth quarter that showed a 1.2 percent plunge in GDP growth compared to third quarter raising risks of a triple dip recession.