China
Europe
World News
UK may defy US warnings on Huawei cooperation: UN envoy
UK Ambassador to the United Nations Karen Pierce says her country may continue cooperation with Chinese telecommunications giant Huawei despite security warnings by the United States.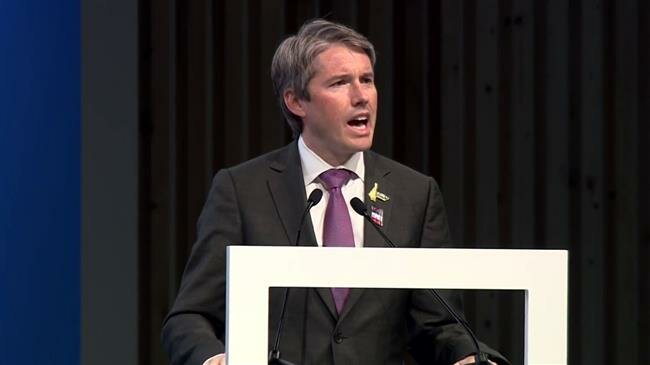 Speaking at Bloomberg's headquarters in New York on Monday, Pierce said while London understood Washington's concerns, it was still going to involve Huawei in developing Britain's 5G network as long as it deemed the cooperation safe.
"We will not take a decision that would compromise British national security," Pierce said. "There are some issues where we don't wholly share the analysis of the US, much as we share the same strategic policy."
The administration of US President Donald Trump accuses Huawei of spying and has sought to persuade the UK and the rest of its allies to avoid contracting the 5G tech pioneer from building their next-generation telecommunications networks.
American officials charge that components made by the Chinese company could double-function as spying devices for Beijing, a claim that Chinese officials have denied.
Having failed to convince allies to join the push against Huawei, Washington has ramped up the threats.
US Secretary of State Michael Pompeo said earlier this month that Americans might stop intelligence-sharing operations with NATO allies in case they use Chinese technology in their communications systems.
"We've made clear that if the risk exceeds the threshold for the United States, we simply won't be able to share that information any longer," Pompeo told reporters after meeting NATO counterparts in Washington earlier this month.
Ignoring the threats, however, British Prime Minister Theresa May decided recently to allow Huawei to build some parts of the country's 5G network.
May's critics have demanded a rethink of the decision, saying allies like the US and Australia have banned the Chinese company from similar plans.
Pierce said that any decision in this regard will be "evidence-based."
"There will be a proper review of the 5G network and the requirements to work out whether a line can sensibly be drawn in this case," the envoy said.
The dispute can undermine the intelligence alliance known as the Five Eyes, which includes the UK, US, Australia, Canada and New Zealand.