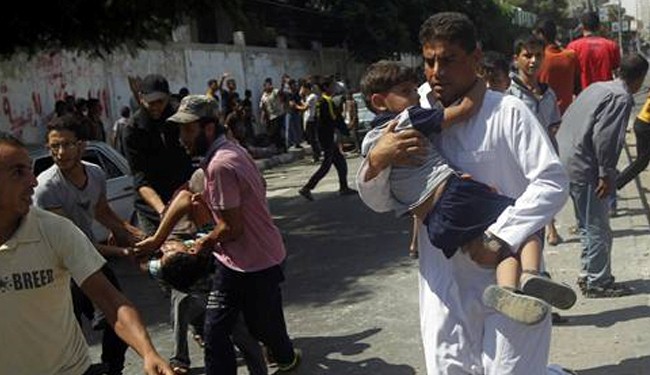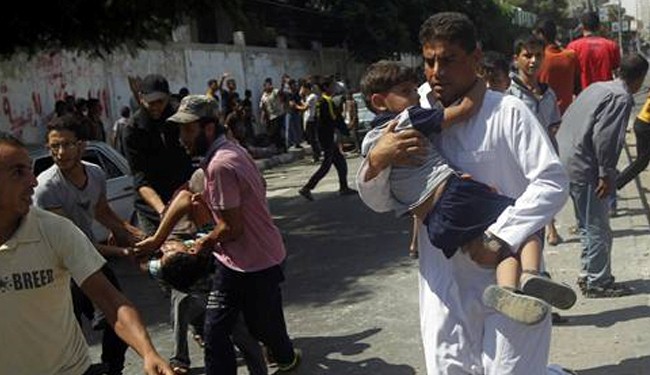 Britain has threatened to suspend 12 licenses to export military items to Israeli regime, including tank, aircraft and radar parts, if Israel continued its brutal terror campaign in the Gaza Strip.
Britain said last week it was reviewing all arms export licenses to Israel after Israeli relentless attacks on Gaza that has resulted in heavy civilian casualties, including hundreds of children.
That review concluded on Tuesday that 12 licenses would be temporarily suspended pending further investigation if the current truce breaks down and heavy fighting resumes.
"The UK government has not been able to clarify if the export license criteria are being met," Business Secretary Vince Cable said in a statement.
"In light of that uncertainty, we have taken the decision to suspend these existing export licenses in the event of a resumption of significant hostilities."
According to a report by a British parliamentary committee last month, outstanding government-approved contracts for export of dual use or military goods to Israel are worth more than 7.8 billion pounds ($13 billion). These include contracts to supply body armor, drone components and missile parts.
Cable's department said the vast majority of export licenses were not for items that could be used by Israeli forces in its operations in Gaza, but it was unable to immediately confirm the value of the licenses that could be suspended.
Britain said that the suspensions would not include components for Israel's "Iron Dome" system which protects the country from rockets fired by Hamas.
Last week Sayeeda Warsi, a senior Foreign Office minister, resigned, criticizing Prime Minister David Cameron's government for taking a "morally indefensible" approach on Gaza.
At least 449 Palestinian children have been among the 1940 Gazans slain by unrelenting Israeli attacks on the blockaded enclave since July 7.
Over 3004 children in Gaza are also among the nearly 10,000 Palestinians who have been injured to date in Israel's terror campaign.