Bahrain
UK MPs call for F1 race cancellation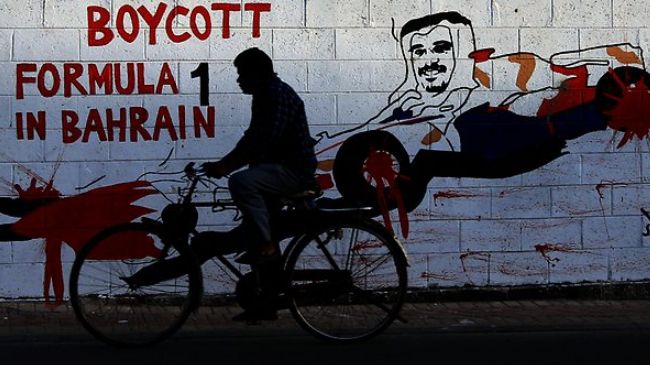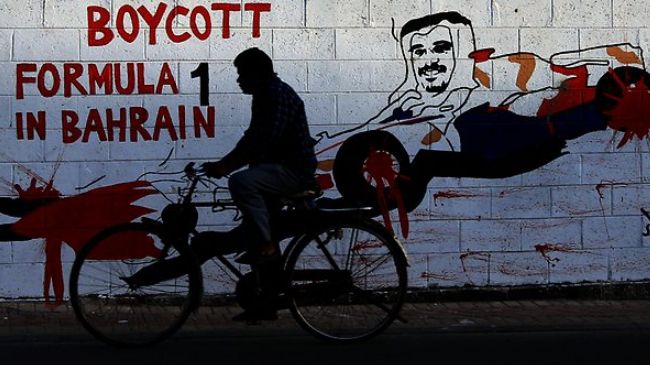 A group of British MPs have called for the Formula One Grand Prix auto race to be cancelled amid Manama's continued brutal crackdown on peaceful pro-democracy protests in Bahrain.
In a letter to F1 chief Bernie Ecclestone, Britain's All-Party Parliamentary Group for Democracy in Bahrain said the sporting event should be called off due to "negative publicity" it may attract the same as last year.
Demonstrators say Manama's hosting of the Formula One race on April 19-21 will legitimize the Al Khalifa regime and its abuse of the rights of the Bahraini people.
The British parliamentary group also accused the Al Khalifa regime of imprisoning human rights activists simply because they speak out against the "dictatorship" of the country's ruling family.
The 2011 Formula One Grand Prix was postponed and later cancelled as the result of mass anti-regime protests in the tiny Persian Gulf island, but in 2012 the racing event went ahead despite demonstrations.
"Since April 2012, many more people including children have lost their lives and the whole country exists in fear and intimidation," wrote Andy Slaughter, chairman of the British parliamentary group.
Bahrainis have been staging demonstrations since mid-February 2011, demanding political reform and a constitutional monarchy, a demand that later changed to an outright call for the ouster of the ruling Al Khalifa family following its violent crackdown on popular protests.
Scores have been killed, many of them under torture while in custody, and thousands more detained since the popular uprising in Bahrain began.