UK MPs concerned about Syria intervention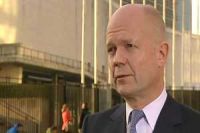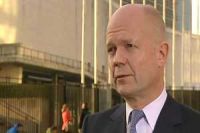 British MPs have written to Foreign Secretary William Hague to express concern about a possible illegal UK military intervention in Syria.
The Commons foreign affairs committee (FAC) asked the UK foreign secretary to consult the parliament before going ahead with providing military support for militants in the Arab country.
The FAC also warned that the circumstances would be different from those of the Western intervention in Libya, which took place last year.
FAC chairman Richard Ottaway said:"Grave concerns have been expressed by some members … about the value, legitimacy, and legality of western intervention in Syria."
"Has the government sought legal advice on the lawfulness of, and international legal basis for, any form of additional UK intervention in Syria?"
This comes after British Foreign Office spokesperson Dima Naaman told Press TV that the UK seeks a diplomatic solution to the crisis in Syria, condemning terrorist attacks against Syrian civilians.
Many people including large numbers of security forces have been killed by foreign-backed armed terrorists in Syria since the unrest began in March 2012.