Europe
UK Muslims rally over anti-Islam movie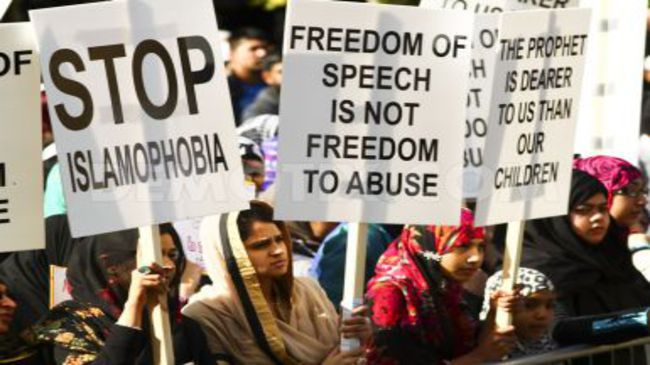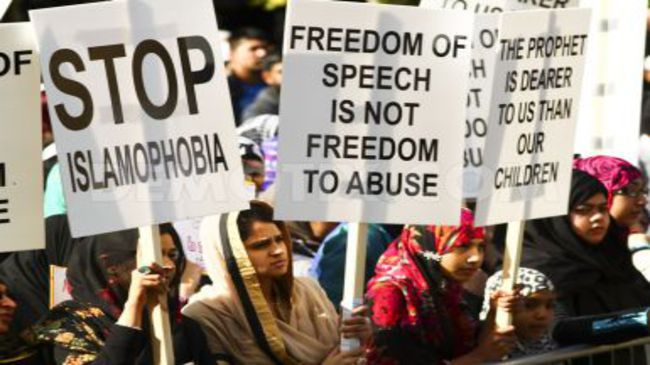 Hundreds of British Muslims have demonstrated once again in the UK capital in order to express their anger at the blasphemous US-made movie about Prophet Mohammad (PBUH), which has recently triggered mass rallies across the world.
The protesters, who gathered in Parliament Square on Saturday October 6, called on the British government to pass a law against insults to Islamic sanctities as it has already approved a legislation to ban anti-Semitism.
The Muslim demonstrators also carried banners, reading "Our prophet our honor", "Muslims have feelings too", "Stop hurting Muslims", "Insulting the prophet is insulting 1.5 billion Muslims", "Stop Islamophobia" and "The prophet is dearer to us than our kids".
The sacrilegious video, which was reportedly financed by more than 100 Zionist Jews, first sparked protests in Egypt last month because of its attacks on the Muslim prophet Mohammed (PBUH) after it was translated into Arabic and posted on the video-sharing website YouTube.
Earlier in September, British Muslim activists demonstrated outside the US diplomatic mission in London several times and condemned the US government's double standard towards freedom of speech.
Meanwhile, Britain's Office of Communications, known as OfCom, ruled out inquiry into a possible breach of code by the UK Channel 4 documentary called "Islam: The Untold Story", which has received more than 1,000 complaints from members of the public because of its distortion of the reality of the glorious faith of Islam.