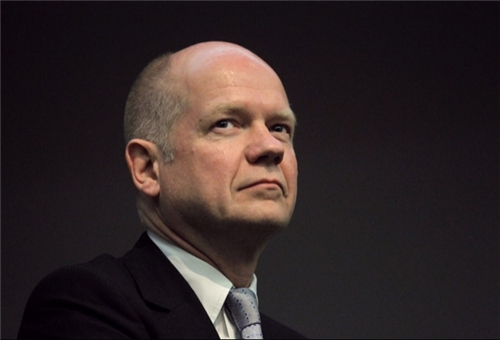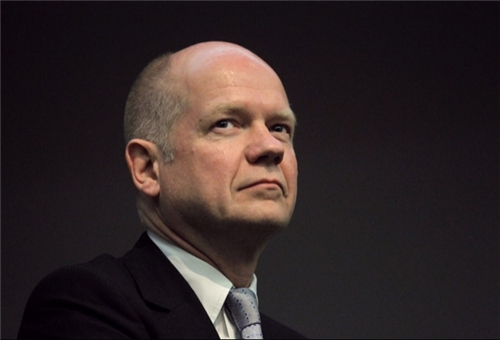 British Foreign Secretary William Hague expressed satisfaction with the newly singed agreement between Iran and the six major world powers in Geneva on Sunday, and described it as a deal in the benefit of whole world.
"Tonight's agreement with Iran (is) good for the whole world, including Middle-Eastern countries," Hague wrote on his Twitter page on Sunday.
Describing the deal as an "important and encouraging first stage agreement," Hague added, "Negotiations were painstaking. Tomorrow hard work begins of implementing and building on the agreement."
Iran and the Group 5+1 (the five permanent UN Security Council members plus Germany) reached a final agreement, which includes recognition of Tehran's right of uranium enrichment and removal and easing of the sanctions.
Iran and the Group signed a four-page agreement after five days of difficult and intensive negotiations and more than a decade-long nuclear standoff.
One of the pages of the agreement signed in Geneva deals with the easing and removal of the US-led western sanctions imposed against Iran.
According to the deal, no further sanctions will be imposed against Iran.
Oil embargos on the country will be halted. Iran's crude sales will be maintained at the current level and Iran's oil revenues will also be released.
Sanctions on Iran's petrochemical sector will be completely removed and the sanctions on the country's auto industry will also be lifted.
Sanctions on exports of gold and precious stones and metals, as well as the ban on the insurance of oil cargos will be fully lifted.
Iran's right to enrichment has been recognized in two places of the document.
According to the agreement, the structure of Iran's nuclear program will be fully preserved. There is no turning back in Iran's uranium enrichment activities.
Fordo and Natanz (nuclear sites) will also continue operation.
In return, Iran will reciprocate with a series of confidence-building measures.
Iran as a confidence-building measure will not further expand its activities in Arak, Natanz and Fordo in the next six months, but (uranium) enrichment below five percent and production of the relevant enriched material in Fordo and Natanz will continue as before.
Iran will also continue its research and development in its nuclear program.
According to the agreement, the 20 percent enrichment will not continue in the next six months since Iran does not need any more 20-percent enriched fuel for its Tehran research reactor. All the enriched uranium will remain inside Iran and no material will be taken out from the country.