Europe
UK PM May is becoming stubborn, obstinate: MP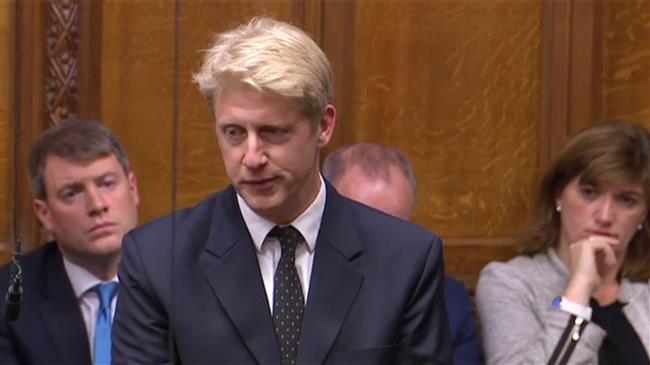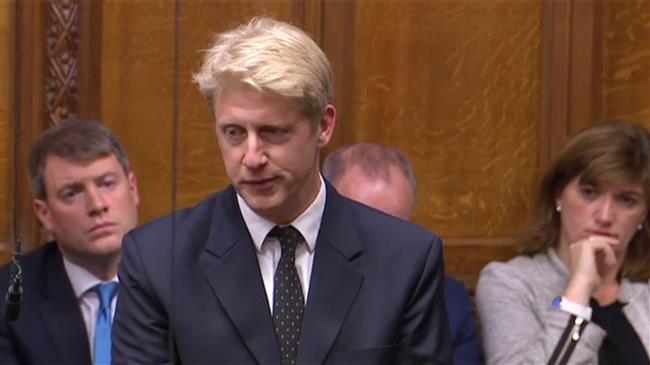 A senior member of the British parliament has warned that Prime Minister Theresa May is nearly becoming obstinate and stubborn with her way of ignoring widespread criticism about a European Union withdrawal agreement that she is trying to sell to the parliament.
Jo Johnson, a former member of May's Conservative-led government who resigned over the premier's Brexit strategy in November, said May was deliberately delaying a parliamentary vote on her Brexit deal "until the very last minute" to force the lawmakers in the House of Commons to accept the deal.
"I am concerned that Number 10 is running down the clock," said Johnson in an interview with the BBC Radio on Saturday, while making a reference to official seat of the British government.
Johnson, himself a Remainer who is known for opposing views of his brother and fierce Brexiteer Boris Johnson, said May's obstinatacy and stubbornness was forcing the lawmakers into a situation in which they would be forced to endorse her Brexit deal or face a prospect of a no-deal Brexit on March 29, 2019.
"Resilience is an admirable quality and the Prime Minister has displayed it in abundance," he said, adding, "But there comes a point where resilience starts to border on stubbornness and obstinacy and I'm worried that we are reaching that point."
Farage criticizes Jean-Claude Juncker and Theresa May for Brexit
May announced after a trip to Brussels to attend an EU summit in the weekend that she would submit her Brexit deal to the parliament, with alleged legal improvements she would gain from Brussels, sometime next month and before the January 21 deadline imposed by the Commons.
The embattled premier shocked everyone last week when she came to Commons to defer a planned vote on the deal. She said the postponement was necessary to gain assurances from the EU on a controversial clause in the deal that sets broad conditions for handling the two sides' only land border on the island of Ireland.