Europe
UK PM 'playing with fire' over EU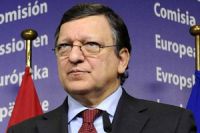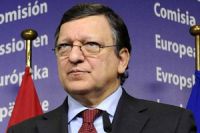 Outgoing European Commission (EC) President Jose Manuel Barroso has condemned British Prime Minister David Cameron for his stance on the European Union, saying he is "playing with fire" by painting the bloc in a negative light.
According to Press TV, Barroso made the remarks in a televised interview with French broadcaster, France 24, on Friday.
Barroso said "You cannot criticize the EU from Monday to Saturday and ask people to vote for the EU on Sunday," adding "Nobody is forced to be in the EU."
Cameron is calling for a renegotiation of Britain's terms of membership with the European Union, saying that the reforms are crucial to persuading Britain to stay in the bloc. The prime minister also pledged in January 2013 to set in law a commitment to hold an in-out vote on the UK's membership of the bloc.
Elsewhere in the interview, Barroso said he is not "surprised" that Britain's eurosceptic UK Independence Party (UKIP) is receiving increased support among British voters.
The outgoing EC president said UKIP is growing in popularity "because we have not seen from the mainstream political forces sufficient support, arguments and also conviction regarding the EU."
Barroso added "When, systematically, you convey a negative message about Europe, it's only natural that more people embrace the eurosceptic message."