Europe
UK PM set for defeat in by-elections: Poll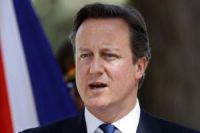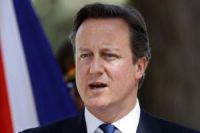 A new poll shows that British Prime Minister David Cameron's conservatives are likely to suffer a second defeat by the anti-EU-UK Independence Party (UKIP) in parliamentary by-elections.
The local poll by the Survation Research Agency on Sunday suggested that former Conservative lawmaker Mark Reckless is on course for victory in Rochester as the UKIP has secured 40 percent of the vote.
The figure revealed that Reckless is nine percentage points ahead of Cameron's party.
The extent of trust in ruling conservatives further declined after two of the Tory lawmakers defected to the UKIP in recent weeks.
The two defections triggered by-elections that could give UKIP its first directly-elected seats in parliament. The party already holds three seats in the unelected upper house.
The first lawmaker to defect was Douglas Carswell, who is expected to beat the conservatives when his Clacton-On-Sea constituency goes to the polls on October 9.
The Eurosceptic faction advocates leaving the European Union and highlights the necessity of stricter immigration laws.