Europe
UK protesters occupy London's Parliament Square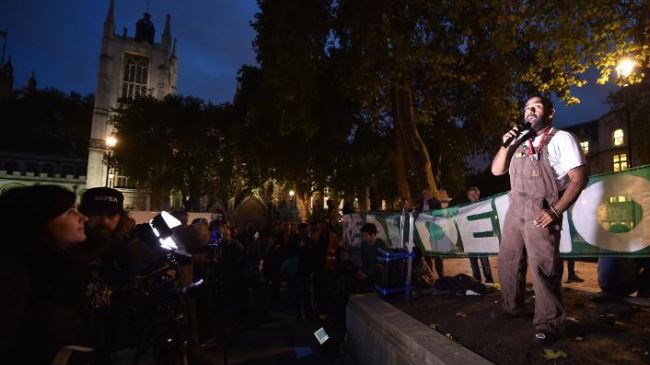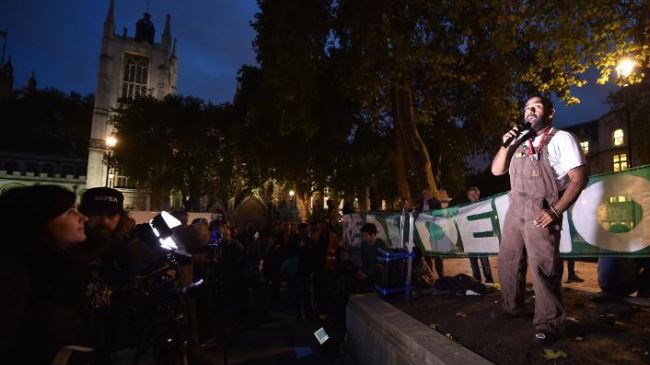 A nine-day occupation of London's Parliament Square starts with an overnight vigil to mark the International Day for the Eradication of Poverty, Press TV reports.
Anti-government campaigners from the "Occupy Democracy" camp rallied on Friday in front of the parliament to highlight the growing inequality in the UK.
"There is a crisis in our Westminster system of government. We elect politicians who do not represent us," a protester told the Press TV correspondent.
"We are here in front of Westminster to say we want real democracy, and we want it now," activist John Sinha said.
The protesters called on the government to try to solve the problem of increasing inequality in Britain.
The officials showed their concerns over the protest by deploying a large number of police officers.
"People can't camp or use sleeping equipment in Parliament Square. That's a new legislation," a police officer said.
Members of the anti-poverty movement in the UK say they will continue to use all available tools at their disposal to force the establishment to do something about the stifling social and economic inequality in the country.