Europe
UK ready to pay EU up to €40 billion for Brexit: Report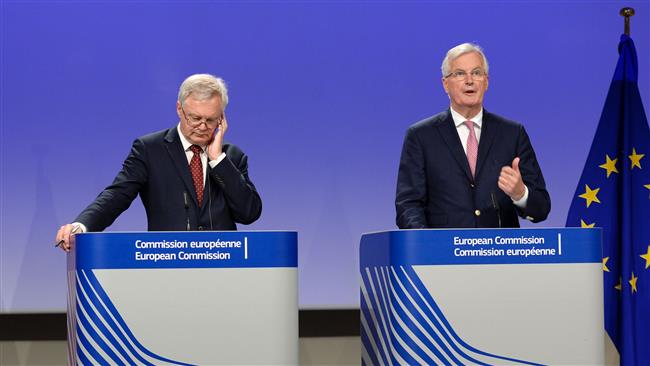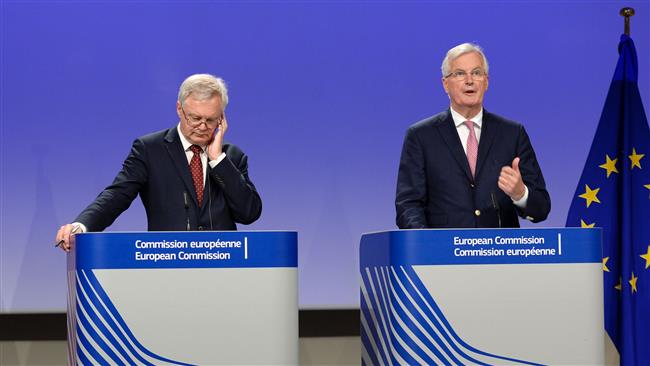 The United Kingdom is willing to pay up to 40 billion euros ($47.1 billion) to the European Union as the bloc wants considerable progress on settling Britain's liabilities before Brexit talks resume, a report says.
Britain will pay the amount to settle its accounts only if the EU considers it as part of a deal for future trading arrangements, the Sunday Telegraph newspaper reported, citing three unnamed sources.
This marks Briton's first time to put a figure on its so-called Brexit bill, even though it is much lower than the 100-billion-euro sum discussed in Brussels.
"We know (the EU's) position is 60 billion euros, but the actual bottom line is 50 billion euros. Ours is closer to 30 billion euros but the actual landing zone is 40 billion euros, even if the public and politicians are not all there yet," the newspaper quoted one "senior Whitehall source" as saying.
Whitehall is a district in London where Britain's civil servants and ministers are based.
Another Whitehall source said Britain's offer was "30 billion euros to 40 billion euros" while a third source said Prime Minister Theresa May was prepared to pay "north of 30 billion euros."
The UK has dismissed an ultimatum by the EU to pay a "divorce bill" of around £60 billion before sitting at the negotiating table.
In July, British Foreign Secretary Boris Johnson criticized the European Union over Brussels' demand for a Brexit divorce bill, saying, "The sums I have seen that they propose to demand from this country appear to be extortionate."
The UK is currently due to leave the EU at the end of March 2019 after nearly 52 percent of Britons opted to leave the bloc during the EU referendum in June last year.
The United Kingdom formally triggered the Brexit process on March 29 and divorce negotiations officially began on June 19.
During their second round of talks held in July, the EU and UK Brexit teams failed to reach an agreement on 22 of the 44 issues under negotiation.
The two sides still had "fundamental" differences over Britain's exit bill and over the rights of EU citizens living in the UK, the EU's chief Brexit negotiator Michel Barnier said after the second round of negotiations.