Europe
UK reneges on vow over war decisions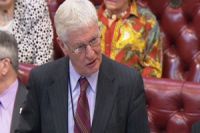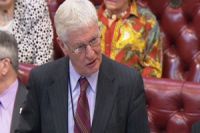 The UK government is mulling over changing the course on whether it should win parliament's consent before engaging in acts of war.
A convention was created as per former Prime Minister Tony Blair's decision in 2003 to seek MPs' approval before joining the US-led invasion of Iraq in March that year, according to which the parliament was given the right to vote over the use of force.
Now, the UK government is indicating that it will renege on its pledge to do the same as far as the parliament's consent and the convention are concerned.
Although the prime minister of Britain enjoys the power to engage in wars and he or she is not legally-bound to have the parliament's consent, Prime Minister David Cameron was dealt a serious blow earlier this year, when as per the convention he was forced to have MPs' endorsement in his desperate attempt to invade Syria militarily, but he failed to win the endorsement.
Again, in March 2011, when the question of Libya invasion was put to MPs, foreign secretary William Hague boasted that the government wanted to change this ancient power.
However, Lib Dem Cabinet Office minister Lord Wallace of Saltaire poured cold water on the whole idea, when he told the Commons constitution committee that the UK government was about to abandon its pledge.