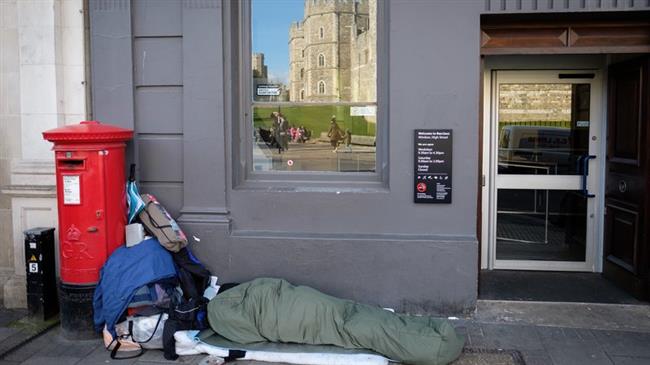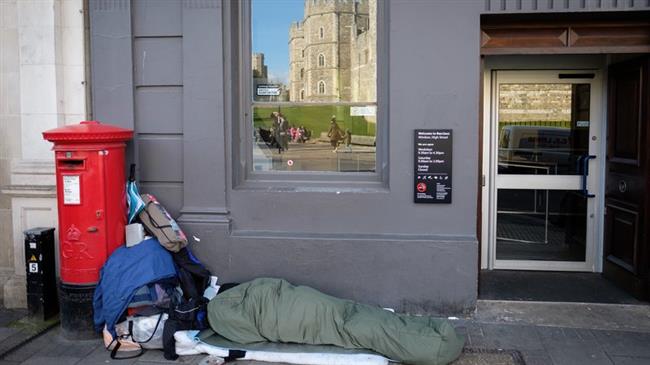 Thousands of people have lined up in the streets of Windsor in England to get a glimpse of the so-called royal wedding between Prince Harry and US actress Meghan Markle amid criticism over the extravagant spending.
The ceremony will be held Saturday at Windsor Castle, the favored residence of Harry's grandmother Queen Elizabeth II, located about 32 kilometers (20 miles) west of London.
More than 2,000 members of the public will attend the celebrations. However, many Britons are upset about the huge money involved in the ceremony, especially for maintaining security by snipers, undercover police, military technology, and security drones.
The wedding has been estimated to cost British taxpayers a staggering $45 million (32 million pounds) by wedding planning service Bridebook and American news website Business Insider.
A recent YouGov poll showed 57 percent of respondents wanted the royal family to pay for such costs.
"What a waste of money, public money," one female airline worker, who declined to be named because she was on the job, told Fox News.
"There's bigger things happening in the world. There's a lot more things happening that are more important than [the royal wedding]."
Corrine Look, 23, said she is frustrated by the reported expenses of the wedding. "Why am I paying for some rich people to live? It makes no sense."
Her friend Martha Henley said the royal family is not of much interest to many young people today. "I feel like people outside of the UK think the monarchy is more important to us than it is. It's never really mattered to me," she said.
Pete Ruig, a university student, said he was most put off by reports that the Kensington Palace has asked members of the British public and charities that are invited to the royal wedding to pack a picnic lunch.
"Everything that is wrong with the monarchy is completely encapsulated in the idea that you're invited to the royal wedding and you have to bring your own food," he said. "It's kind of strange that you've invited these people with extra virtues that have excelled in a charity and how do you reward them? Not giving them food."
Britain is preparing for Prince Harry's wedding on Saturday, March 19.  He will be marrying former American actor Meghan Markle.
The wedding comes as the country is facing multiple crises, including a sharp rise in the number of rough sleepers.
About 1,000 protesters arrived Friday in Windsor on the eve of the wedding to take part in a rally aimed at raising awareness of homelessness in Britain.
Over 1,000 protesters are expected to arrive in Windsor ahead of the UK royal wedding to take part in a rally aimed at raising awareness of homelessness.
Recent reports of police removing belongings from homeless people near Windsor Castle have sparked criticism, with many on social media calling the approach "shameful."
The Windsor homeless population controversy made national headlines in January when Windsor city council leader Simon Dudley warned beggars and homeless could paint the town in a "sadly unfavorable light."
There has been a rapid rise in homelessness in Britain. The number of people living on the streets of the UK has increased by 134 percent since the Conservative Party came to power in 2010, according to the National Audit Office.