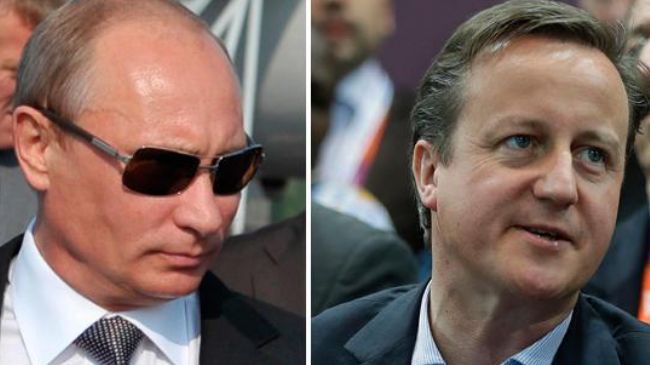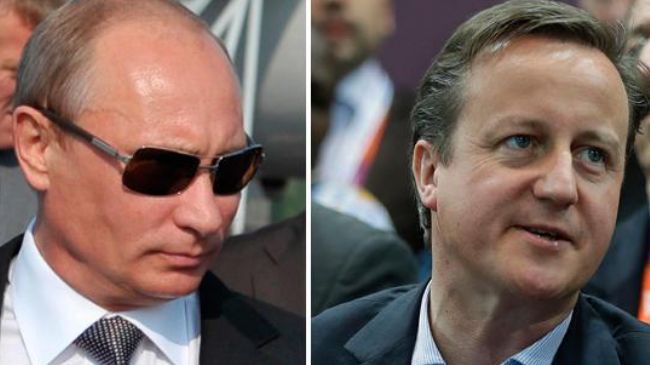 British Prime Minister David Cameron has held phone talks with Russian president Vladimir Putin on the future course of action on Syria but the two leaders remain gulfs apart on the subject.
Putin told Cameron during the phone call on Monday afternoon that Moscow has so far seen no evidence of a chemical attack near the Syrian capital of Damascus last week, nor has it seen any proof showing who is responsible if the raid actually took place, Cameron's office said.
Cameron, in turn, claimed he is sure the alleged attack was carried out by Syrian government forces as the foreign-backed militants lack the capability to conduct such a strike.
"The regime had also prevented UN access in the immediate aftermath, suggesting they had something to hide," he told Putin, according to the Downing Street.
This comes as medical charity Medecins Sans Frontieres, which treated those affected in the attack, said it cannot even "scientifically confirm" the use of chemical weapons.
Russian Foreign Minister Sergei Lavrov also said on Monday that the western countries have taken over the role of "both UN investigators and the UN Security Council" in probing the incident.
Hundreds of people were killed on Wednesday in a chemical attack on the Damascus suburbs of Ain Tarma, Zamalka and Jobar and UN investigators are now examining the area to decide the source of the attack.
Lavrov said on Monday that the west is rushing to conclude that the Syrian government forces led the deadly strike to sabotage proposed peace talks in Geneva stressing they are trying to substitute inspectors' work with their own statements.
"Those involved with the incident wanted to sabotage the upcoming Geneva peace talks. Maybe that was the motivation of those who created this story. The [Syrian] opposition obviously does not want to negotiate peacefully," he said.