Europe
UK teachers set to strike over pay row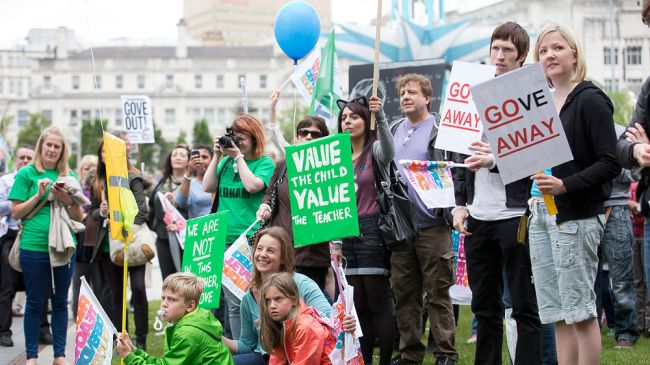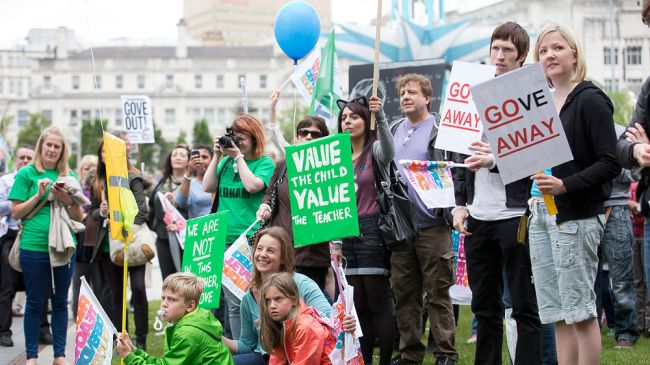 Teachers have geared up to strike across England in a row over pay, pensions and workload, teachers' unions say.
Britain's two biggest unions for teachers the National Union of Teachers (NUT) and National Association of Schoolmasters Union of Women Teachers (NASUWT) urged the UK government on Thursday to put an end to reforms that change the way teachers are paid.
NUT General secretary Cristine Blower xplained the limited choice teachers have, but to strike, despite it being "at the start of the new academic year."
"With pay, pensions and working conditions being systematically attacked and an education secretary who refuses to listen or negotiate, teachers now have no other choice," she added.
According to the general secretary of the NASUWT, Chris Keates, teachers are "angered" by British Secretary of State for Education Michael Gove for his failure to address their concerns.
Gove proposed to link teachers' pay to their classrooms' performance. Teachers staged strikes in June and intend to continue regional strikes on October 1, in Yorkshire, the Midlands and the east of England, and also on October 17, in the North East and London.