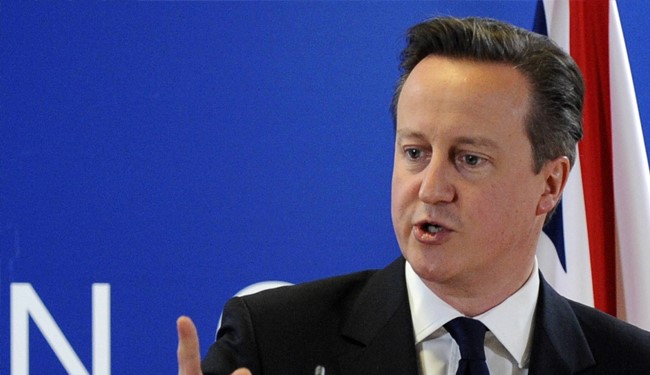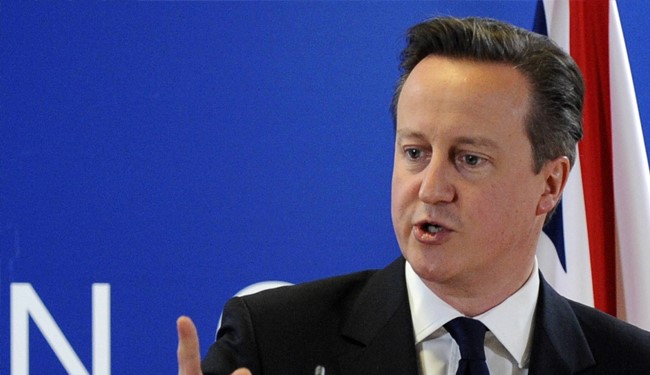 British Prime Minister David Cameron has said the UK is prepared to contribute 3,500 troops to a NATO rapid response force amid the crisis in Ukraine and advances by ISIL militants in Syria and Iraq.
Cameron made the remarks during the second and final days of a NATO summit held in the Welsh city of Newport.
The British prime minister wants the 28 allies to agree on setting up a "spearhead force deployable anywhere in the world in just 2 to 5 days."
The spearhead force would be part of a reformed NATO response force, which has its headquarters in Poland, with pre-positioned equipment and exercising frequently to ensure its readiness.
"If we can agree" to set up the force, "the UK will contribute 3,500 personnel," said Cameron.
According to reports, the upgraded response force is aimed to reassure NATO member Poland and the Baltic states that have expressed concern about potential Russian military "threats" following recent events in Ukraine and have called for more security guarantees from their NATO partners.
Kiev and its Western allies accuse Russia of fueling the crisis in east Ukraine, but Moscow has repeatedly denied the allegations and criticized its Western neighbor for the heavy crackdown on the pro-Russia protesters in the region.
In addition, the NATO response force is meant to show the alliance can deal with new threats by ISIL militants in the Middle East.
The ISIL is in control of a large swath of northeastern Syria as well as some territory in Iraq, where they have been committing heinous crimes, including the mass execution of civilians and Iraqi security forces.
Observers have said the rise of ISIL Takfiri threat can be directly attributed to the policies of Western countries, including the UK, in the Middle East region.