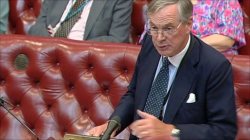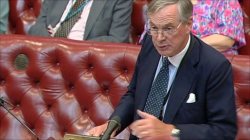 More than 100 British troops were stationed in Bahrain at the start of renewed pro-democracy protests, the UK government has confirmed.
"There were 130 military personnel stationed in Bahrain in March 2011, the majority in the UK Maritime Component Command," Defence Minister Lord Astor said in a written parliamentary reply published Thursday.
"These numbers did not vary significantly between February and March 2011. The precise number of personnel fluctuates on a daily basis for a variety of reasons including mid-tour rest and recuperation, temporary absence for duty elsewhere or training, evacuation for medical reasons, the roulement of forces, visits and a range of other factors," Astor said.
Earlier this year, the UK government admitted that members of the Saudi Arabian National Guard sent into Bahrain may have received military training from the British Armed Forces.
'It is possible that some members of the Saudi Arabian National Guard which were deployed in Bahrain may have undertaken some training provided by the British military mission," Armed Forces Minister Nick Harvey said.
Despite criticising human rights abuses in Bahrain, subsequent documents released under the Freedom of Information Act have shown that Britain run regular course in Saudi Arabia, including public order enforcement measures and the use of sniper rifles.
Concern about the UK supplying weaponry to Arab countries facing internal protests led the UK to hastily revoke scores of arms licences for Arab states, including 39 issued for Bahrain, although none are known to have been cancelled yet for Saudi Arabia.