Europe
UK tution fee protests turn violent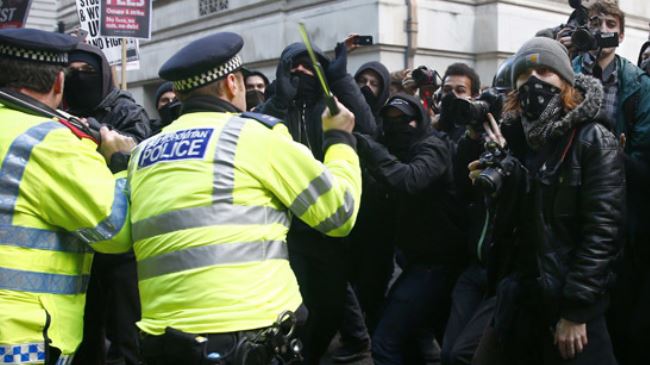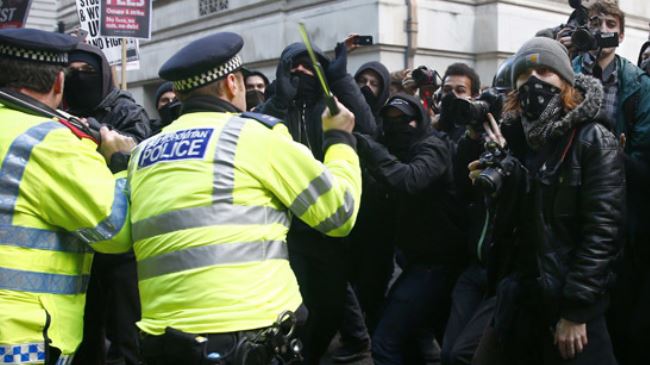 A mass-rally by British students protesting government's spending cuts has turned violent following clashes between police and the demonstrators.
Thousands of British students marched through London to demand an end to government spending cuts and restore free education.
Police made a number of arrests following clashes with the protesting students.
The protest rally, seen as the biggest student action in the past four years, was organized by a coalition of organizations including the National Campaign Against Fees and Cuts and the Student Assembly Against Austerity.
Organizers said 10,000 students joined the march calling for an end to university tuition fees.
The protesters want an end to tuition fees, education cuts and student debt.
More nationwide days of action are expected to be held later in December.