Europe
UK wants to impose contract on junior doctors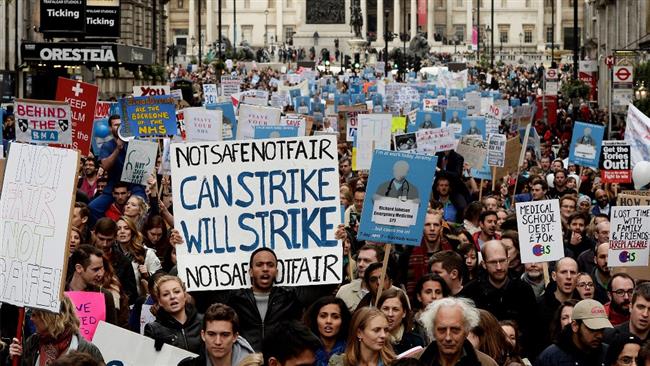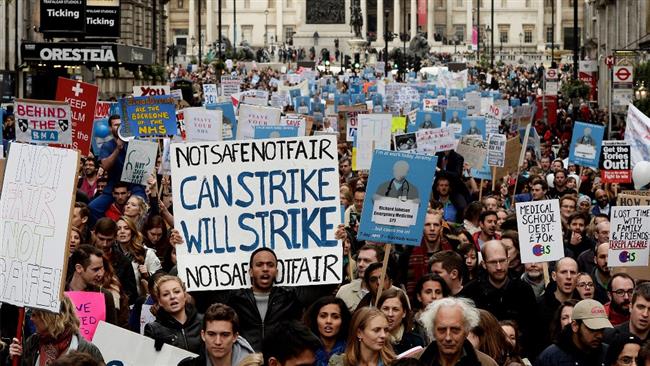 Britain's Health Secretary, Jeremy Hunt, says he will impose a controversial new contract on junior doctors in a bid to end a dispute that has resulted in strikes.
The new contract which is aimed to deliver consistent service seven days a week was announced by Hunt in House of Commons on Thursday. That's after thousands of medical trainees returned to work following a second 24-hour strike in about a month.
Speaking in parliament, Hunt said the government should do what is right for both doctors and patients after the British Medical Association (BMA) rejected a "best and final" offer.
The health secretary blamed the BMA for the failure of months of negotiation to end the chaos saying the union was unwilling to compromise.