Europe
Ukraine continues shelling cities around Donetsk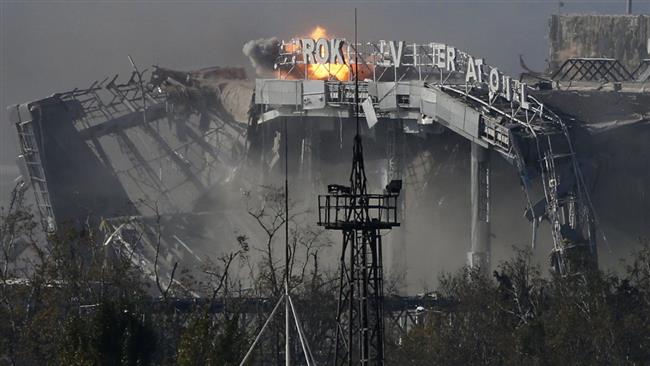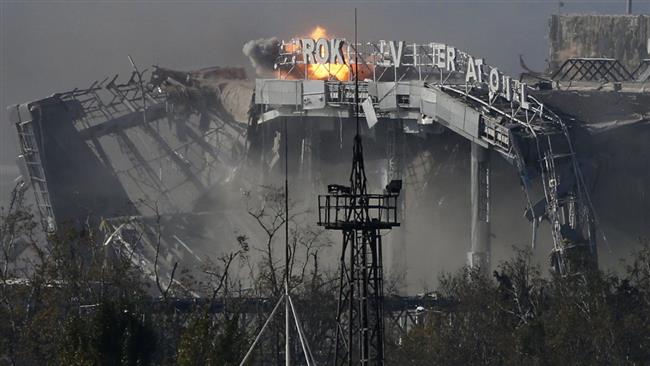 Ukraine's government forces have shelled several cities in the self-proclaimed Donetsk People's Republic over 30 times, pro-Russia sources say.
The Donetsk news agency quoted the sources as saying that the attacks occurred early Saturday in populated areas on the outskirts of Donetsk, Gorlovka and a number of towns and villages in the eastern conflict zone.
The attacks come in violation of a shaky ceasefire agreement reached in September last year in the Belarusian capital, Minsk, following mediation by Russia and the Organization for Security and Cooperation in Europe (OSCE).
Pro-Russia forces said such attacks are carried out by "rogue" elements within the ranks of the Ukrainian army.
Ukraine's mainly Russian-speaking regions of Donetsk and Lugansk in the east have witnessed deadly clashes between pro-Russia forces and the Ukrainian army since Kiev launched military operations to silence pro-Russia protests there in mid-April 2014.
According to the latest figures released by the United Nations, more than 4,800 people have been killed in the fighting.
Kiev and its Western allies accuse Russia of having a hand in the chaotic situation in eastern Ukraine. Moscow categorically denies the allegation.