Europe
Ukraine election step towards peace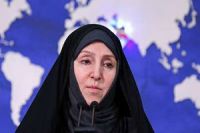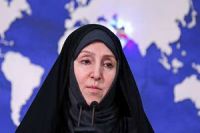 Iran says the recent presidential election in Ukraine can help restore calm and stability in the European country, which has witnessed months of political chaos.
According to Press TV, on Monday, Iranian Foreign Ministry Spokeswoman Marzieh Afkham described the presidential election as a positive step towards the establishment of peace, stability and security in the country.
The Iranian official stated the Islamic Republic of Iran hopes that the recent presidential election will put an end to the political tensions and bring about tranquility and national consensus in Ukraine.
On Sunday, voters went to the polls to choose a new president in Ukraine with eighteen candidates running for the position. About 60 percent of the country's 35.5 million eligible voters participated in the vote.
Ukraine's central elections commission announced late Monday that with the 90 percent of the ballots counted, businessman and politician Petro Poroshenko won the election with about 54 percent of the votes, while former Prime Minister Yulia Tymoshenko came in a distant second place with some 13 percent.
The recent vote came after months of political crisis, which erupted last November, when then President Viktor Yanukovych refrained from signing an association agreement with the European Union in favor of closer ties with Russia.