Europe
Ukraine opposition demands president's resignation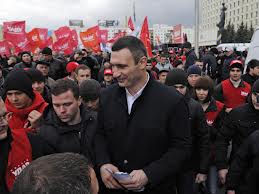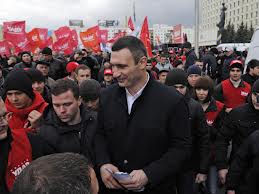 Ukraine's opposition has called on President Viktor Yanukovych at a mass rally in Kiev to step down after he refused to sign a deal with the European Union (EU).
On Friday, some 10,000 protesters took to the streets in the capital to demand the president's resignation after he refrained from signing the Association Agreement with the EU.
Addressing the demonstrators, opposition leaders said Yanukovych should sign the political and free trade deal with the bloc until mid-March.
"We are demanding Yanukovych's resignation," said a statement read out at the rally by an opposition activist, adding, "We declare that we are continuing to fight for a European Ukraine."
The call for the president's resignation comes after week-long demonstrations by Yanukovich's opponents.
"We will conduct massive protest actions in all of Ukraine. They must witness our strength," said an opposition activist.
On Friday, the EU wrapped up its two-day summit in the Lithuanian capital, Vilnius. The summit saw the signing of an agreement pact between the EU and Moldova and Georgia. However, Ukraine, one the countries that was expected to sign the deal refused to do so. The decision sparked protests in the eastern European country.
Ukrainian Prime Minister Mykola Azarov has defended the decision to scrap the signing, saying the financial assistance offered by the EU to cover losses would be extremely small.
Azarov also stated that Kiev had asked Brussels several times to compensate for losses it would gather resulting from market closures in Russia and other nations of the Commonwealth of Independent States after signing of the agreement.