World News
Ukraine president optimistic about peace plan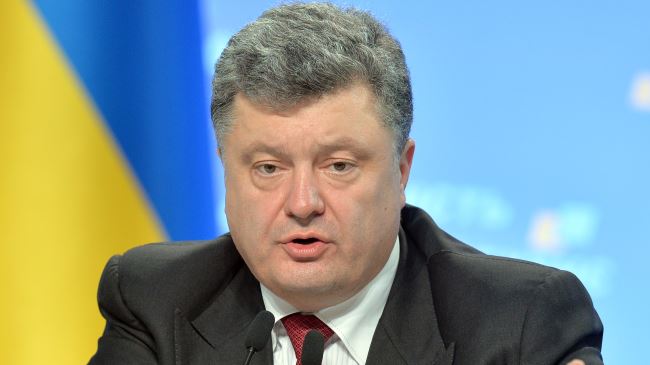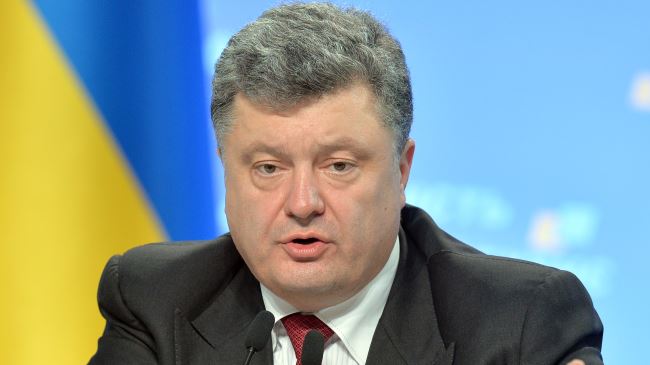 Ukrainian President Petro Poroshenko says he is confident that his peace plan with pro-Russia fighters in the eastern part of the country will work.
Addressing a Thursday press conference for the first time since he took office in June, he said the ceasefire deal signed between his government and pro-Russians three weeks ago means the "most dangerous" part of the country's five-month conflict has passed.
"I have no doubt that my peace plan will work. I have no doubt that the biggest, most dangerous part of the war is already behind us, thanks to the heroism of Ukrainian soldiers," Poroshenko said.
Poroshenko's peace plan, approved by Ukraine's parliament last week, offers limited self-rule for the country's east and includes local council elections to be held there in early December.
But pro-Russian groups who control the region plan to set up their own parliaments in self-organized polls scheduled for November 2.
Poroshenko expressed hope that Russia and the rest of the international community would not recognize the vote organized by the pro-Russians.
"I hope that neither Russia nor the rest of the world recognize elections called by self-proclaimed terrorist organizations in violation of Ukrainian law," the pro-Western leader said, vowing to preserve Ukraine's territorial integrity.
Poroshenko hopes his broad political and economic reform plan would also allow Kiev to apply for EU membership in six years' time.
Ukraine's mainly Russian-speaking regions in the east have witnessed deadly clashes between pro-Moscow forces and the Ukrainian army since Kiev launched military operations to silence pro-Russians in mid-April.
Violence intensified in May after the two flashpoint regions of Donetsk and Lugansk held local referendums in which their residents voted overwhelmingly in favor of independence from Ukraine.
Kiev and its Western allies have repeatedly accused Moscow of destabilizing Ukraine by supplying arms to the pro-Russian forces fighting for control of the eastern provinces, but the Kremlin denies the accusation.