Europe
Ukraine president rejects opposition call to resign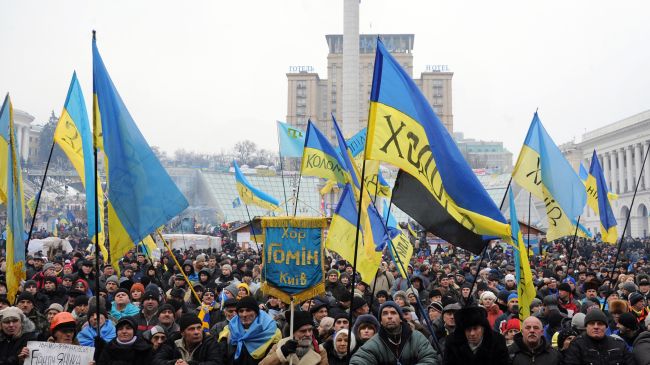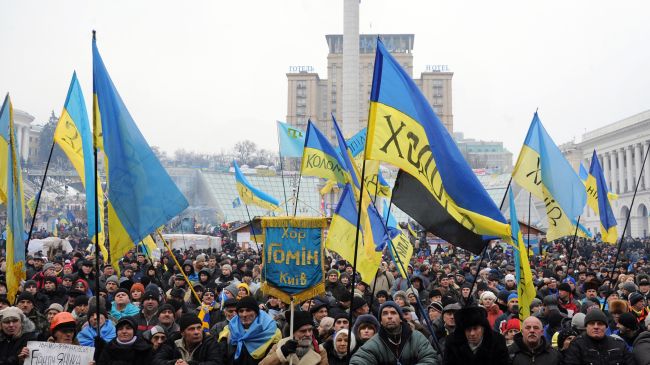 Ukrainian President Viktor Yanukovych has rejected a call from the opposition to resign, arguing that the government could only step down through a parliamentary no-confidence vote.
Yanukovych's rejection came on Friday after a meeting was held for the first time with the opposition in the National Arts Palace in the capital Kiev.
The meeting was attended by opposition leaders, namely Vitali Klitschko from the Udar party, nationalist Oleg Tyagnybok and Arseniy Yatsenyuk, the head of the party of jailed opposition leader Yulia Tymoshenko.
Former president Leonid Kravchuk chaired the talks, which ended after more than two and a half hours with no concrete results.
The resignation of the government and early elections had been one of the opposition's key demands.
Ahead of the meeting, Yanukovych promised an amnesty for those arrested during the protests and said he would consider firing officials responsible for working on the EU trade deal.
Meanwhile, local media reported that 15,000 demonstrators had gathered at the Independence Square to continue their protests.
Earlier in the day, the protesters expanded the area they have occupied beyond the square by setting up new tents. Police officers did not interfere with the demonstrators.
The protests began late November after the Ukrainian government rejected to sign an Association Agreement with the EU to deepen economic and political ties with the bloc.
Ukraine's First Deputy Prime Minister Sergiy Arbuzov said on Thursday that Kiev would "soon sign" the agreement, "taking into account the national strategic interests."
Arbuzov's comments came after talks with Stefan Fuele, EU Commissioner for Enlargement and Neighborhood Policy. Fuele said Brussels would help Ukraine implement the association agreement and would help Kiev get a bailout loan from the International Monetary Fund (IMF).
Meanwhile, Yanukovych is scheduled to meet with Russia's President Vladimir Putin on December 17. This has prompted the Ukrainian opposition to call for another mass rally to be held in the capital over the weekend.