Europe
Ukrainian minister announces arrest of protesting miners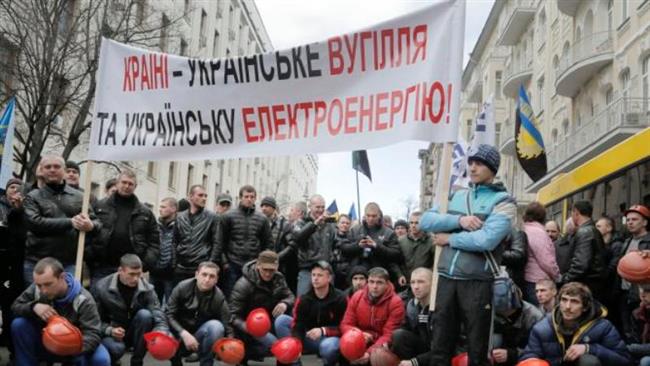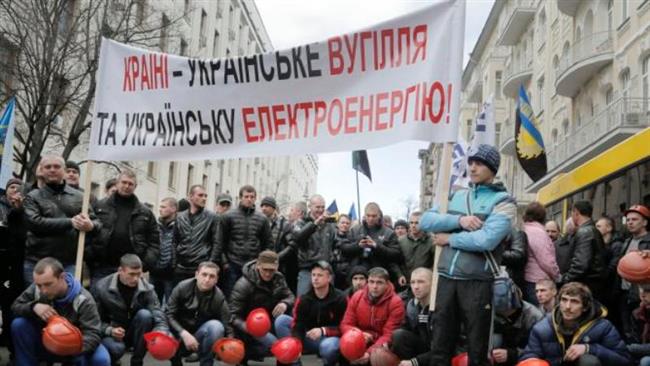 Ukrainian Interior Minister Arsen Avakov has announced the arrest of a number of miners that staged protest rallies in the nation's capital, Kiev, since last week, referring to them as "criminal cases."
"We have launched a number of criminal cases and there are people arrested," said Avakov during a Monday interview with Ukraine's Channel Five television network, adding, "The detained are those violating public order and resisting police officers."
Without specifying the number of protesting miners, the minister further stated that half of those taking part in the rallies were people hired by protest organizers.
Avakov's remarks came after Ukrainian coal miners staged several protest rallies in Kiev last week and threatened an open-ended strike, demanding the payment of delayed wages as well as the ouster of Minister of Energy and Coal Industry Vladimir Demchishin.
Earlier, Ukrainian President Petro Poroshenko further asserted that there were forces seeking to use the protest action by miners in their selfish interests, calling on authorities not to allow such efforts. "It is advantageous for some indecent political forces and certain oligarchs," he said, adding that he had instructed law enforcement agencies to hold accountable all those responsible.
Poroshenko, however, acknowledged that the miners had a right to engage in protests. He also pointed out that he had ordered the revision of the budget in a bid to allocate 400 million hryvnias ($17.7 million) to repay wage arrears to the miners.