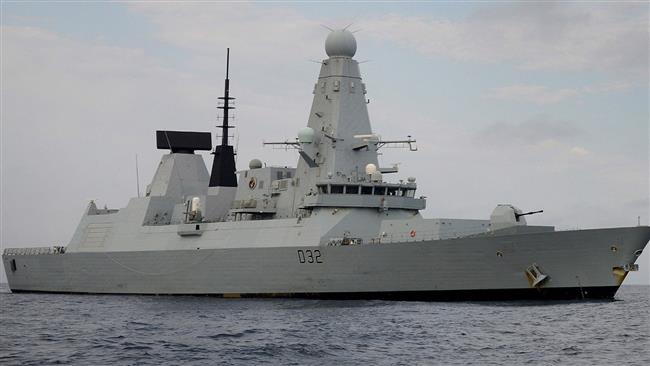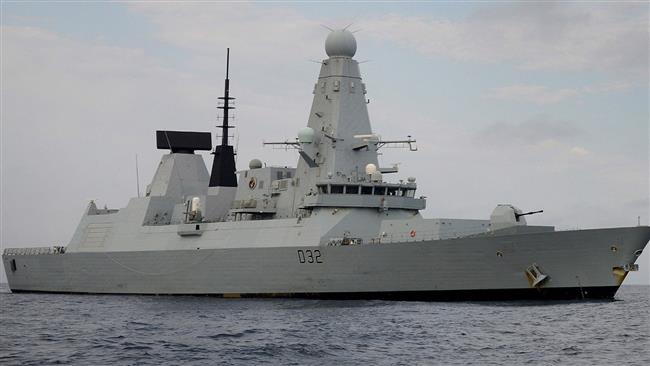 The UK Royal Navy's HMS Diamond air-defense destroyer has left the Persian Gulf and is on its way back home after breaking down, an incident that highlights the long-standing reliability issues plaguing the latest generation of British warships sent to the region.
The £1 billion warship, which has been described as a "jewel in the naval crown," had to limp back to the UK after suffering a failure with a propeller that could not be fixed at sea, British media reported Friday.
The ship will shortly join the navy's five other Type 45 destroyers in Portsmouth, where they all will be waiting a refit to fix a problem in their propulsion systems.
"We can confirm HMS Diamond has experienced technical issues, but we do not discuss the detailed materiel state of our operational ships and are unable to comment further," a navy spokesman said.
The warship had been two months into a nine-month deployment to the region with a stated mission of providing security to American troops and other military forces there.
Weighing around 8,000 tons each, the ships run on Rolls-Royce engines and have a crew of 190 people.
The Type 45 destroyers made the headlines in June 2016, when it was revealed that 8,000-ton warships were experiencing power failures that left their nearly 200 crews in darkness.
BAE Systems, the manufacturer of the destroyers, refused to take responsibility for the problem and said the ships were never meant for "repeated and continuous" missions in the Persian Gulf's warm waters.
Experts say that all of the Type 45 Destroyers should be equipped with back-up diesel generators to deal with the main engine failure in warm waters.
Meanwhile, the UK Defense Ministry's plans to replace the fleet with the long-awaited Type 26 frigates face a "dangerous" delay because of inadequate funding.
The persistent issue prompted members of the British Parliament to grill top navy officials and weapons manufacturers as part of an inquiry by the British parliament's Defense Committee.
According to the UK Defense Ministry, all of the six ships will be refitted with new engines come 2019.