Europe
UK's child poverty rate heading towards largest hike: Experts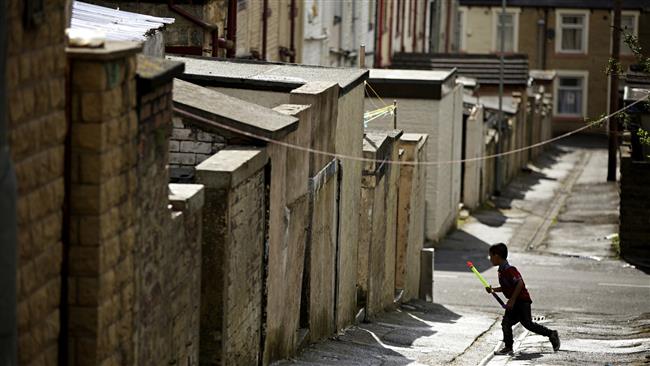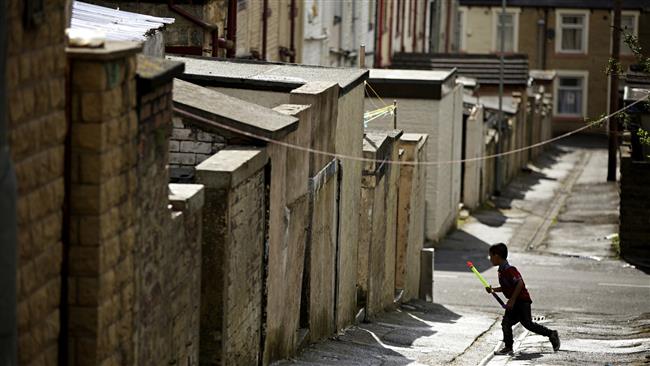 Child poverty rate in Britain is reportedly heading towards its largest increase in a generation, reversing over a decade of progress that began in the late 1990s, leading independent experts say.
The bleak projection emerged Saturday just before the release of government statistics that are expected to show a clear rise in child poverty for the first time since the beginning of the current decade, British daily Guardianreported.
The development also comes as Chancellor of the Exchequer George Osborne as well as Work and Pensions Minister Lain Duncan Smith declared their consensus on a plan to further cut the government's annual benefits spending by £12 billion.
According to the report, the two vowed in a joint letter to attack the "damaging culture of welfare dependency," stating that it would take "a decade" or more to return the welfare budget to what they described as "sanity."
This is while the government introduction of the so-called bedroom tax and benefits cuts between 2013 and 2014 are widely blamed for generating the persisting hike in the number of families, whose income is below 60 percent of the UK average – the definition of relative poverty.
Moreover, estimates by the Institute for Fiscal Studies (IFS) have suggested that progress made in containing child poverty between the late 1990s and 2010s has been reversed and that the number of children living in relative poverty climbed from 2.3 million in 2013 to 2.6 million in 2014.
With the Tory government committed to pushing through another £12 billion of cuts in a new round of austerity measures, the problem will likely deteriorate, according to the Child Poverty Action Group.
This is while the charity group's chief executive Alison Garnham said government ministers were failing too many children, adding, "The government can no longer claim that deficit reduction is about protecting children's futures now that it's being made to confront a child poverty crisis, with the biggest rise in a generation now expected of its own making."
"With child poverty expected to rise by nearly a third in the decade to 2020 as a result of its policies, it's clear the government's approach is failing," she emphasized.
The development came as tens of thousands of protesters took part in an anti-austerity march through the streets of London on Saturday.