Europe
North America
World News
UK's Johnson rejects Trump's offer for personal meeting
The favorite Conservative lawmaker to become next UK prime minister has turned down an offer from US president Donald trump to meet him personally while he is in London for a state visit.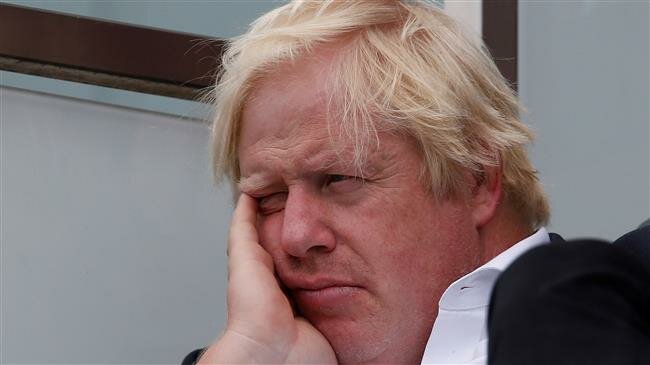 Sources close to Boris Johnson said on Tuesday he had reportedly rejected to dedicate a time for the meeting with Trump later in the day.
Trump had hailed Johnson as an excellent politician before his arrival to the UK on Monday for the three-day visit.
The US president said he wanted to meet Johnson and top eurosceptic politician in Britain Nigel Farage during the trip.
An ITV reporter said, however, that Johnson declined a face-to-face meeting with Trump due to a prior commitment.
Sources close to Johnson said Trump had offered a one-to-one meeting with Johnson but the two only held a 20 minute phone call.
Trump praises Johnson and Farage ahead of UK visitUS President hails British PM hopeful Boris Johnson as a very good guy.
They said Johnson would attend an event later on Tuesday with other lawmakers seeking to win a leadership battle in the Tory party and become the next UK prime minister.
Johnson, the former mayor of London and a former foreign minister, is currently the top chance to replace Prime Minister Theresa May who will officially resign on June 7.
Campaigning on a platform of a clean break from the European Union, Johnson has been a main critic of May's strategy on Brexit.
He resigned from his post as foreign minister last summer when May announced her plan for negotiations with the EU.
Trump has on several occasions criticized May for not being tough with the EU, while endorsing Johnson's view that Britain should leave the bloc at the end of October without fearing that a disorderly exit could have considerable economic costs for the country.