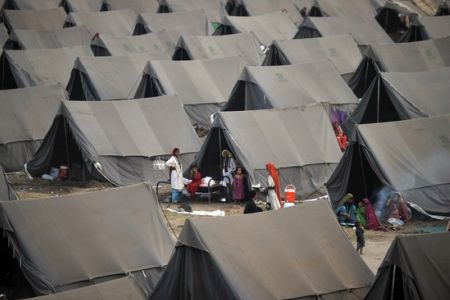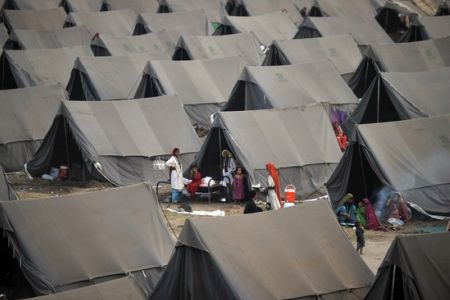 The United Nations has warned that more than 3.5 million survivors of Pakistan's massive floods do not have access to clean drinking water.
"Millions of people are still faced with the dilemma of drinking contaminated water, putting them at risk of diarrheal diseases," DPA quoted Karen Allen, deputy country representative of UNICEF in Pakistan, as saying on Thursday.
"We are working as fast as anyone could, but this is not enough," Allen added.
The waterborne diseases are already spreading among people as floods have covered around one-fifth of Pakistani landmass.
Weather forecasts say floods will soon pound southern parts of the country.
The World Health Organization (WHO) says 3.2 million people have received medical treatment for diarrhea and skin-related diseases in flood-affected areas.
About half a million affected Pakistanis have been ordered to evacuate their towns amid fears of extra flooding.
On Thursday, people in the towns of Sujawal, Mirpur Bathoro and Daro were asked to leave for safer places in view of possible flooding.
Pakistani authorities have confirmed that around 1,500 people are killed, but UN officials suggest the death toll could prove to be higher.
A Press TV correspondent says the economic and political ramifications triggered by flash flooding are mounting.
The floods could also lead to a measure of political instability in the South Asian country.
Senior ruling figures face growing anger over what residents say is a slow government response.