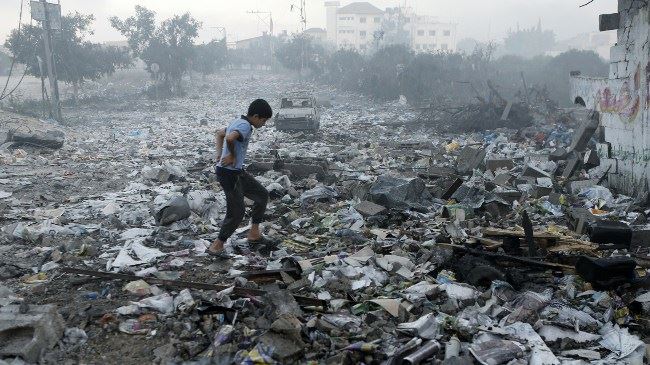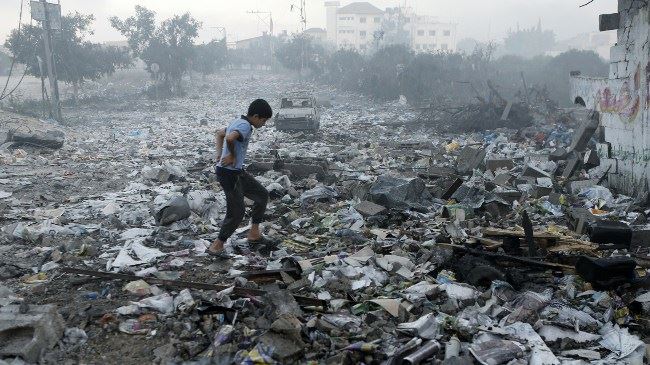 A UN relief and human development agency has called on international donors to help deal with the unprecedented destruction in the Gaza Strip caused by a recent Israeli war.
The United Nations Relief and Works Agency for Palestine Refugees in the Near East (UNRWA) made the appeal on Thursday.
The latest Israeli war on the Gaza Strip, which started on July 8, ended on August 26 with a truce that took effect after indirect negotiations in the Egyptian capital, Cairo. The onslaught killed at least 2,140 Palestinians and injured thousands of others.
The total funding for rental subsidies, reconstruction and repair in the Gaza Strip is estimated to be USD 720 million, according to the UNRWA.
The UN agency has already received USD 100 million in donations from several countries but needs 620 million more.
"Based on satellite imagery and preliminary field work conducted immediately after the conflict, we estimated about 42,000 refugee family shelters had been affected by the war," the UNRWA stated.
More than 7,000 refugee homes were completely destroyed in the Israeli offensive against the Gaza Strip, affecting some 10,000 Palestinian families. A total of 89,000 homes suffered damage, with about 10,000 having been seriously damaged.
"These numbers are huge and represent both a major challenge to the agency as it works to provide transitional shelter and repair and reconstruction support, and clear physical evidence of the ferocity and widespread nature of the conflict," Robert Turner, the director of the UNRWA operations in Gaza, said.
He added, "The main concern right now is not only the scale of the requirement but the pace at which we will be able to address the needs."