Syria
UN-AL envoy Lakhdar Brahimi meets with Syria opposition groups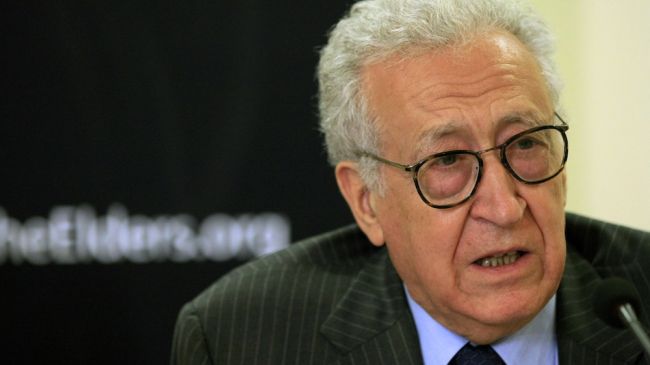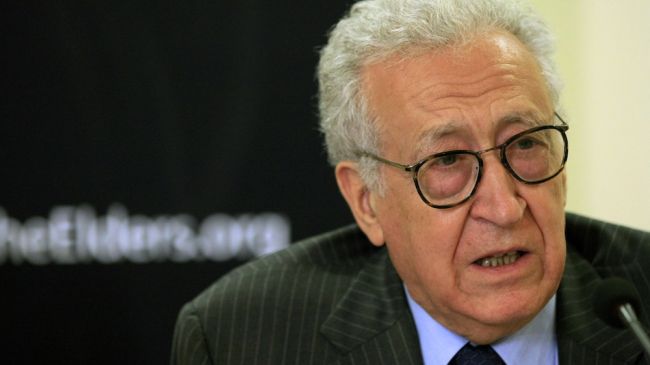 UN-Arab League Special Envoy to Syria Lakhdar Brahimi has met with Syria's opposition groups as he pushes with a new initiative to end the country's months-long crisis.
Brahimi met with a delegation of six people led by Hassan Abdel Azim, the head of the National Coordination Committee for Democratic Change (NCCDC), in Damascus on Tuesday, a day after holding talks with President Bashar al-Assad.
During the meeting, the opposition groups called political solution as the only way to end Syria unrest and expressed strong opposition to any foreign military intervention.
Brahimi will hold more talks with opposition leaders over the coming days.
Abdel Azim said after the talks that Brahimi would stay in Syria until Sunday "to try to implement an international consensus to end the crisis."
The veteran Algerian diplomat crossed into Syria from Lebanon on Sunday in a fresh bid to end the deadly turmoil. It is his third trip to Damascus since taking over the post from former UN chief Kofi Annan in August.
"I had the honor to meet the president and as usual we exchanged views on the many steps to be taken in the future," Brahimi said after meeting President Assad on Monday.
The Syrian president expressed support for "any effort in the interest of the Syrian people which preserves the homeland's sovereignty and independence."
Syria has been experiencing unrest since March 2011. Many people, including large numbers of army and security personnel, have been killed in the turmoil.