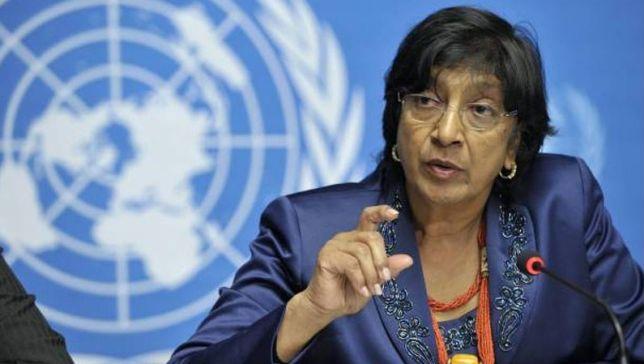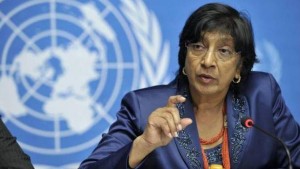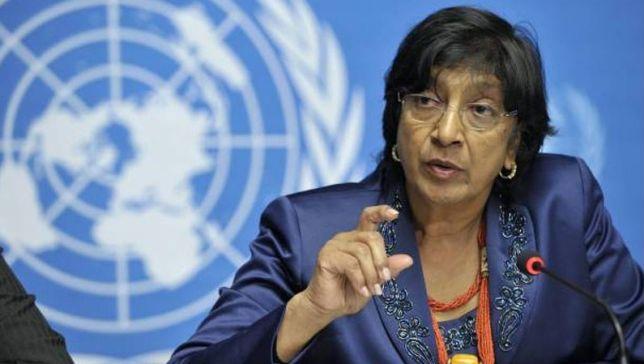 The UN High Commissioner for Human Rights says clashes between police and protesters in Missouri shows that "apartheid is flourishing" in the US, similar to South Africa during the apartheid era.
Navi Pillay condemned on Tuesday the excessive use of force by police against demonstrators protesting last week's fatal shooting of 18-year-old Michael Brown by a white police officer named Darren Wilson.
During a wide-ranging interview in her office along Lake Geneva, Pillay also urged US authorities to investigate allegations of brutality and examine the "root causes" of racial discrimination in the country.
"I condemn the excessive use of force by the police and call for the right of protest to be respected," she stated. "These scenes are familiar to me and privately I was thinking that there are many parts of the United States where apartheid is flourishing."
Pillay is a South African of Indian Tamil origin who has worked for more than 30 years as a defense attorney including for anti-apartheid activists, exposing torture and helping to win rights on Robben Island, where prisoners included Nelson Mandela.
"Coming from apartheid South Africa I have long experience of how racism and racial discrimination breeds conflict and violence," the UN high commissioner said.
"Apartheid is also where law turns a blind eye to racism," she added, noting that African-Americans are often among the poorest and most oppressed US citizens, and account for many of the inmates in the country's overflowing prisons.
On Monday, UN Secretary General Ban Ki-moon urged US authorities to deal with the demonstrations according to international standards.
"The Secretary General calls on the authorities to ensure that the rights to peaceful assembly and freedom of expression are protected," UN spokesman Stephane Dujarric told reporters.
"He calls on all to exercise restraint, for law enforcement officials to abide by US and international standards in dealing with demonstrators," Dujarric said.
As darkness fell Tuesday in Ferguson, a predominantly African-American suburb of St. Louis, Missouri, police officers and protesters braced for the 10th night of confrontations.
Scenes of heavily armed American police and National Guard troops confronting demonstrators have become daily fixtures on TV channels around the world.