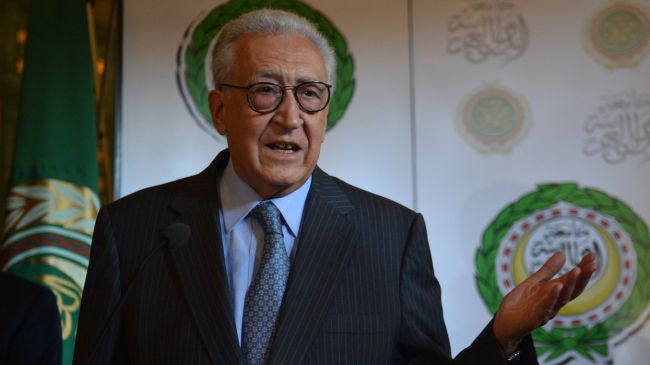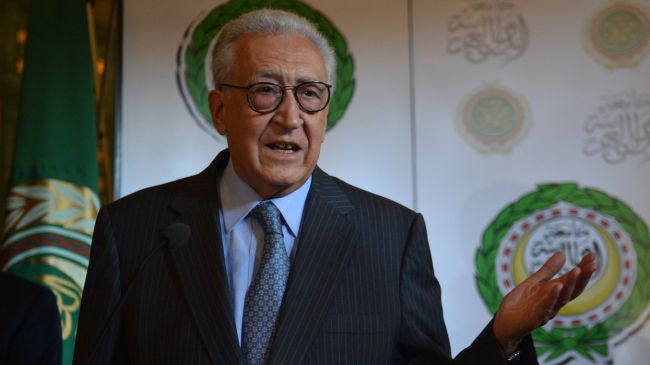 The UN and Arab League Joint Special Representative for Syria Lakhdar Brahimi is due to visit Turkey for talks on the escalating tensions between Ankara and Damascus and the ongoing unrest in Syria.
Brahimi is scheduled to hold talks with Turkish Foreign Minister Ahmet Davutoglu in the port city of Istanbul later on Saturday.
This is the Algerian diplomat's second visit to Turkey after he was appointed as the UN-Arab League envoy for Syria on August 17.
The visit comes as the tensions between the two neighbors are mounting after Ankara held Damascus responsible for a mortar shell that was fired into a southeastern Turkish village, killing five civilians.
Turkey's parliament has also approved military action inside Syria if deemed necessary.
Turkey has beefed up its military presence on its border with Syria over the past weeks, stationing tanks, anti-aircraft missiles, and additional troops in the area.
Western states have been calling for Syrian President Bashar al-Assad to step down. However, Russia and China are strongly oppose the Western drive to oust Assad.
The Syrian government says that the chaos is being orchestrated from outside the country, and there are reports that a very large number of the armed militants are foreign nationals, mostly from Egypt, Algeria, Saudi Arabia, and Afghanistan.