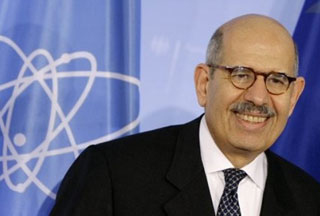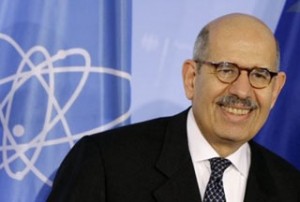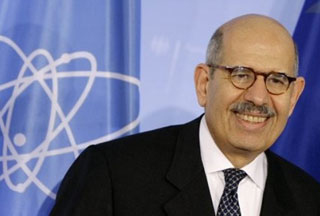 After Iran confirmed that the newly-announced Fordu nuclear facility is open to the International Atomic Energy Agency (IAEA) inspectors, the chief of the agency arrives in Tehran.
Mohamed ElBaradei, the director general of the UN nuclear watchdog, arrived in the Iranian capital on Saturday afternoon to, according to reports, discuss the new plant with Iranian officials.
He "will discuss details over the IAEA inspections of the new enrichment site," a senior official told Reuters Saturday, on condition of anonymity.
ElBaradei is expected to meet the head of the Atomic Energy Organization of Iran, Ali-Akbar Salehi, and other top nuclear officials.
The visit to Tehran takes place two days after Iranian representatives met with diplomats from the five permanent members of the UN Security Council – Russia, China, France, Britain and the US – plus Germany (P5+1) in Geneva.
During the seven-and-a-half hour meeting, Iran stated that the Fordu site, some 100miles south of Tehran, is open to IAEA inspections.
The official speaking to Reuters insisted that ElBaradei would not personally visit the site.
The Fordu site is the country's second nuclear plant, after the Natanz facility in central Iran, which will enrich uranium to the 5 percent level suitable for power plant fuel in 18 months time.