Africa
UN blacklists Nigeria's Boko Haram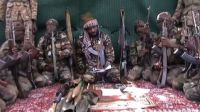 The United Nations has blacklisted Boko Haram as an al-Qaeda-linked terrorist group after the kidnapping of about 300 girls in Nigeria.
According to AFP, the UN Security Council's al-Qaida Sanctions Committee blacklisted the Takfiri militant group during a session on Thursday.
The decision by the committee slaps Boko Haram with an arms embargo and asset freeze.
The Australian Ambassador to the UN Gary Quinlan and the al-Qaeda Sanctions Committee chair said "We will work to try and make sure that anybody supplying any material assistance to Boko Haram — whether funding or arms — will in fact be stopped, will be deterred by the fact they too will be eligible for listing on the sanctions list."
However, the UN official said the move might not have any impact in practice.
Quinlan said "What will the practical impact of that be? Hard to say, but it's an essential step we had to take," adding that the aim was to "dry up support" for the group.
Meanwhile, demonstrators marched to President Goodluck Jonathan's residence in the capital Abuja to express their anger over the government's failure to release the abducted girls. They criticized the president's insensitivity and his refusal to meet them.